Virginia Tan is the founding partner of Teja Ventures, the first gender lens venture capital fund for emerging Asian countries, targeting early-stage tech companies for the "She Economy." She's also the founder of She Loves Tech, the world's largest startup competition for women and technology, with presence in over 30 international locations in 2020. Virginia has also launched Lean In China, a platform to support the goals and aspirations of Chinese women, with over 100,000 members across more than 25 cities and 100 universities in China.
This interview has been edited for brevity and clarity. 
KrASIA (Kr): What have been the motivating factors of your advocacy and participation in gender lens investing?
Virginia Tan (VT): My background actually lies in law and finance. I spent the first 10 years of my career working on structuring investments in emerging markets. But my source of inspiration for building up Teja Ventures dates back to when I was 22 years old.
I took a gap year, right after graduating from law school. For one year, I worked in third world countries to broaden my perspective of the world. I visited post-civil war Nepal, the slums of South America, and more. And that's where I realized that in many ways there wasn't enough funding to solve the problems and challenges that women faced.
Throughout my corporate career, I worked on conventional finance deals but also thought about how we could use such financing to achieve socially desirable outcomes. In 2013, I moved to China to work on the One Belt, One Road investments. While I was in Beijing, a group of ladies and I decided to start building communities for women. It began with 10 people, then 100, and 1000. Before I knew it, in less than three years, Lean In China had 100,000 people spread across 30 cities in China.
Out of that, we incubated She Loves Tech, which is now the largest startup competition for women and technology in the world. Because of She Loves Tech, I saw women building technologies, becoming entrepreneurs, and impacting more women positively.
Like the saying goes, 'Put your money where your mouth is.' I decided to be an angel investor so as to help more of these entrepreneurs. Hence, I founded Teja Ventures, the first gender lens venture capital fund which invests in technology for the She Economy.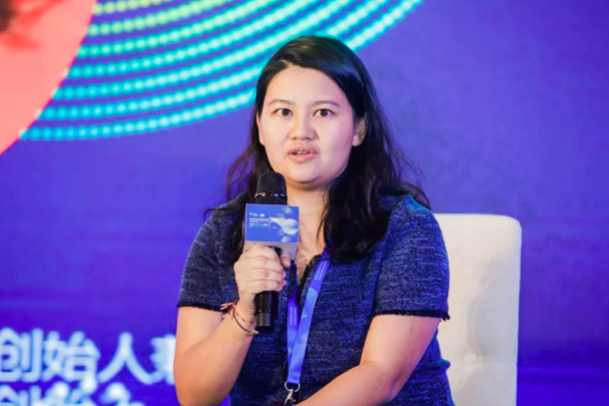 Kr: In your opinion, has there been a spike in awareness of gender lens investing?
VT: Definitely, women now enjoy more opportunities than before. In parts of Southeast Asia like Myanmar, the Philippines, and Indonesia, we also see women contributing beyond household duties. For example, at traditional mom-and-pop stores, women are often running the inventory and finances while men handle more of the physical labor.
But one of the reasons why I built Teja Ventures is because I want to change the dialogue around gender lens investing as a concept. Women should not just be seen as social beneficiaries but economic drivers, and technology has allowed them to scale and monetize these behaviors. Take China's case for instance. When we look at the drivers of growth and revenue of technology companies, women as a demographic have made such a difference. There's a lot of untapped commercial potential that comes from the She Economy: women as consumers, women as a driving force for online traffic, women as a mobile workforce.
The data says it all. Women control 80% of discretionary spending, sometimes, even more, making them powerful consumers. Women were the first to adopt new consumption patterns such as social commerce and buying through communities and content, all of which I believe is the future of retail. Women are also a big asset in terms of our gradual shift to being a mobile workforce, because we've always had to balance work and home.
Kr: Do you think that women also face certain biases in society?
VT: I hate generalizing, but I often find that women are judged more by their past track record and not by their potential. It's usually harder for them to secure funding as well. But this is incongruent, because in VC, you are betting from an early stage on a founder's potential and the market potential of that opportunity. My job as a VC at Teja is to understand these nuances, identify the value drivers, and support entrepreneurs who we believe have what it takes to be successful. She Loves Tech, our nonprofit organization, is also dedicated to resolving the gender funding gap.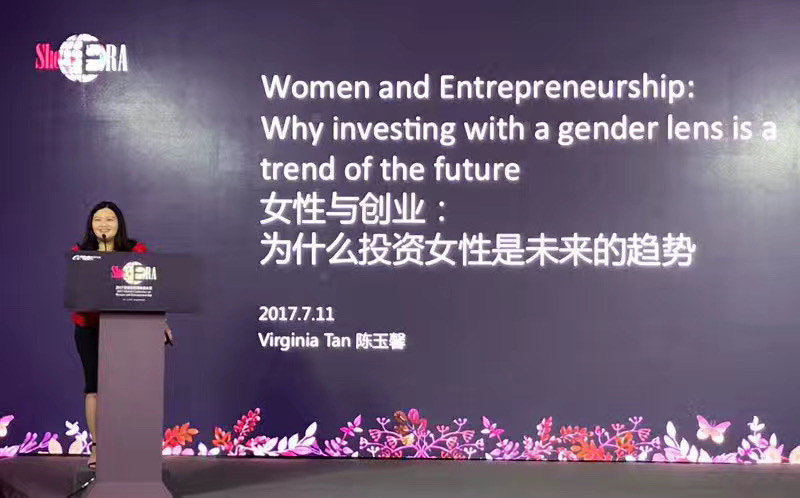 Kr: Since you've gone through this line of work, what advice would you give to fund managers who also want to focus on this area?
VT: My advice is twofold. In general, for those who want to start funds (whether or not with a gender lens), the key is to find the right anchor investor. It's not always possible. But it's a useful first step. For startups, it is the same. Once you have the right lead investor, fundraising is just going to be a lot easier.
In terms of having a gender lens, well, there are many gender lenses. It's about really refining your thesis. Just like how I focus on women as a demographic, women are conduits to new markets. There are others focusing on diversity as a gender lens, so they look at the make-up of the company in aspects like racial diversity, gender balance, etc. It's very important to be clear in your thesis, why you've chosen it, which data is backing it. Basically, making the economic case for it.
Some investors are into impact investing, some care more about the returns. But it's always good to identify opportunities with both commercial potential as well as social impact. Finally, make sure that you have strategic advantages in the market that you choose to operate in.