Shilpa Jain is the founder of Talk Your Heart Out (TYHO), a Singapore-based online counseling and coaching platform that aims to make mental health support more accessible and affordable. TYHO's services are up to 50% less expensive than typical private clinics, are available beyond office-hours, and simplify the process of finding the right therapist. Shilpa's motivation to launch TYHO stemmed from her experience in dealing with burnout, stress and anxiety as a corporate lawyer in Australia. You can find TYHO at www.talkyourheartout.com.
This article has been edited for brevity and clarity.
Kr (KrASIA): Tell me how you came about creating this online counselling platform.
Shilpa Jain (SJ): I used to work as a corporate lawyer in Australia up until a couple of years ago. I left that job without another job in hand because I was burnt out. What really catalyzed the establishment of Talk Your Heart Out was my relocation back to Singapore in 2019.
A lot was being covered in the news, in parliament, and in the public discourse around mental health. I felt like I could add a fresh perspective. In Australia, the conversations around mental health tend to be open, inviting, and inclusive. While there was already a lot happening in the space in Singapore, I felt like we could talk about mental health as something that everyone experiences. Many of us have bouts of poor mental health and in those times may want to access therapy. I wanted to provide Talk Your Heart Out as an avenue for anyone to access therapy.
Kr: How was it different in Australia  in the way they talked about mental health?
SJ:  I worked at three places in Australia, which all offered employee assistance programs that were comprehensive, and  included counseling services that were fully subsidized. I also felt comfortable talking about going to therapy with people; it wasn't as stigmatized as it can be in Singapore. Even when talking to people in your office, your colleague or your boss, you could say, 'I cannot come into work today because I want to take a mental health day.' It was completely acceptable to prioritize your mental health; it was okay to look after it. You didn't have to mask it behind something else. You didn't have to say, 'I can't come in because I've got a tummy ache.'
It was encouraged in the workplace to take some time off if you weren't coping. I think the message that I got as an employee was that they cared about me.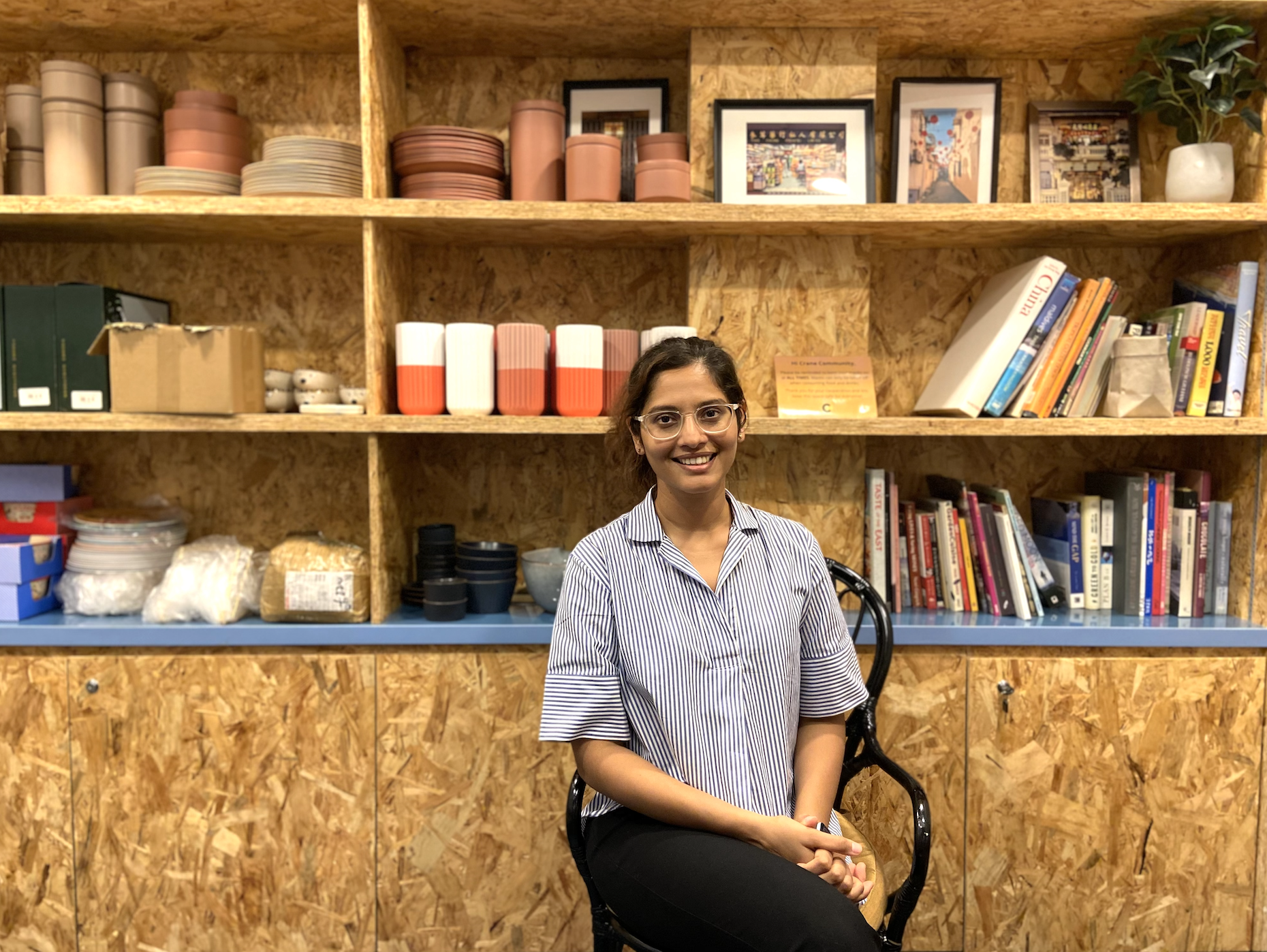 Kr: Now that you're back in Singapore, how have you seen the mental health space evolve from COVID-19?
SJ: It really shifted the conversation and made mental health front and center. I see a big difference in the way people talk about it. For one, there's more discussion around mental health. I'd say that a large part of it is because every single one of us experienced mental health challenges during the pandemic, whether it was because of social distancing, working from home, family conflict, or economic uncertainty.
What I have learnt having started Talk Your Heart Out is that younger people in Singapore are quite open about mental health issues that they're facing, and they're very ready to talk about them. They're also open to seeking help if they need to, which is refreshing. Some of them come with mental health goals that are concrete and clear, which is impressive because they've thought about what they want out of therapy.
The government has also taken mental health quite seriously with all the changes and the initiatives that have been brought into place this year. It's all quite encouraging.
Kr: Why do you think the older generation is not comfortable talking about mental health and how can we change that?
SJ: In comparison, the younger generation is just more exposed with the advent of social media. They are really connected, and not just in terms of what's happening in Singapore, but developments overseas as well which gives them a lot of exposure to new ideas. I participate in panels and I get asked about this a lot by younger people. They say, 'I'm a younger person, and I am keen to get therapy.' But sometimes you need that support from your parents if you can't afford it. They ask, 'How do I convince them to be open to this idea?'
It is  hard and I speak from my own experience because I come from a conservative Indian background. These discussions can be uncomfortable, but my advice is not to shy away from them.
People are on different stages of the journey and change at different rates and you have to just nudge them along. Instead of having big explosive arguments to make a point, try and have a conversation  or find creative solutions to get there. Like watching a movie together on a particular topic, and then discuss that topic later. Try and understand your parents' perspective as well, and then  contribute to that discussion in your own way.
Kr: What has been the initial reaction for those trying out  counseling through a digital platform like Talk Your Heart Out?
SJ: People have been really receptive to online counseling. So much of our life is managed online, like our banking, grocery shopping, shopping for clothes, and even telemedicine. People are becoming increasingly comfortable with the idea of having therapy online because they can appreciate the advantages of doing it online and the flexibility it gives them. There are particularly groups of people, like caregivers, those who are disabled, or people juggling multiple responsibilities at home and at work, that do appreciate that level of convenience.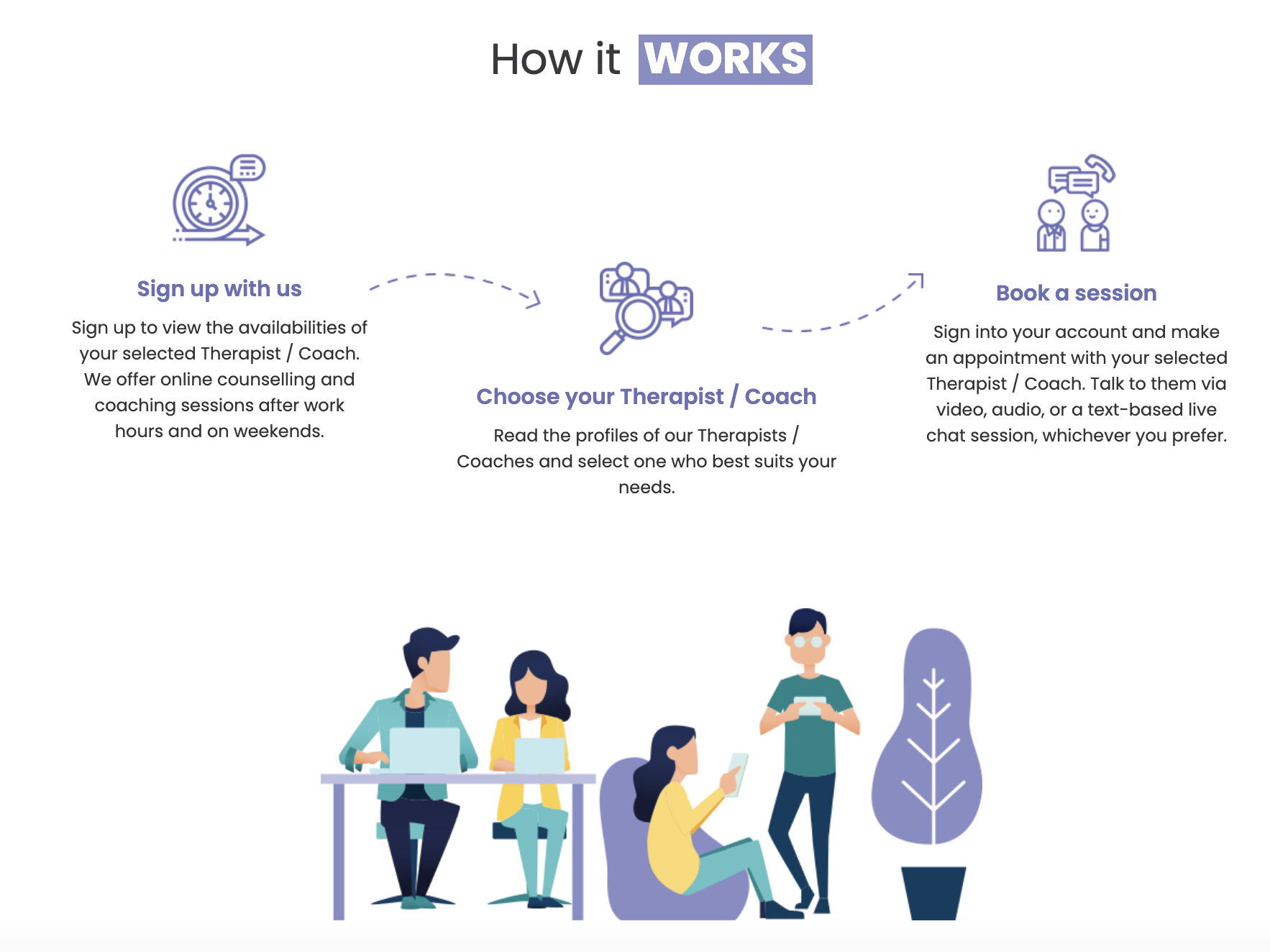 We also do manage the concerns of online counseling, like data privacy of personal information; we make sure the platform is secure, and that this is communicated to the client. Our pricing is 50% less expensive than other private clinics, because of the online nature of counseling therapy; we are also completely  transparent with our pricing.
We provide  comprehensive profiles of our counsellors and psychologists, including their therapeutic approach and a video message from them.
Kr: How do you want to continue the conversations around mental health   in Singapore post COVID-19?
SJ: I think the government has  done quite a lot in this space. Whether it's the National Care Hotline, the whole of government review  of mental health support in Singapore announced earlier this year, or  more recently, the interagency task force established  to look into a more coordinated national response to mental health needs in the society following COVID-19.
I hope we continue the good work that has happened this year. I would love to see mental health being taken as seriously as physical health, and seeing mental health treatment costs further subsidized by the government, insurance companies, and  employers.
I'd like to talk more about the stigma too. We live in Singapore, and it is a somewhat conservative society. Whether it's sex, sexuality, death, or suicide, these things are not talked about  openly. When something is stigmatized, you fear judgment,  or shame. It impedes help seeking behavior and people don't really come forward. They don't want to talk about it openly, and that's a real problem. If someone needs that help and we know it, you can provide support to them early and that early intervention really does make a difference.
Kr: How are you strengthening your own mental health?
SJ: My personality is that I work pretty hard, but when I had my burnout, I went to therapy and felt like, 'Wow, I'm such a changed person.' I've learned so many things about myself; I have developed and evolved.
I soon realized, though, that mental health is a journey. You may slip again into your old, bad habits, and you have to come out of it again. What I do now is closely monitor my mental health and when certain symptoms show up for me,  I recognize it: sleeping poorly, eating wrong, and getting negative thoughts. I try to stop myself and get the right help.
Sometimes it's not about getting therapy. People have different ways of processing emotions. For me, I really do enjoy reading, especially a bit of philosophy. That gives me a fresh perspective on my issues and it helps me structure my thoughts. Even if it's like listening to a podcast.. It helps to keep perspective and gives me a break–I also try to earmark 15 or 20 minutes during my day for meditation. These are some things that work well for me at least.