Vikram Bharati is from Los Angeles, California. In 2014, he took a six months sabbatical from his banking career to travel across South America. That turned into two years of solo backpacking around the world, which later led him to settle down in Singapore and start a hospitality company called Tribe Theory, later rebranded to Draper Startup House.
Vikram has a vision to build a new category in hospitality: a global chain of startup houses combining traditional hospitality, micro campuses, and investment houses. Draper Startup House currently has 10 locations worldwide. He previously served as head of venture capital investments at Reapra, where he made investments in early stage ventures across Asia. 
This interview has been edited for brevity and clarity.
KrAsia (Kr): Can you tell us the story behind Draper Startup House?
Vikram Bharati (VB): In 2014, I left my corporate banking job to travel. I was hitchhiking and backpacking across South America and I absolutely loved it. I also started staying in these backpacker hostels.
The main reason was to keep within budget, since I needed an affordable space. But another thing was that I really enjoyed the concept of backpacker hostels, built for young travellers who seek adventure and new cultures. With one trip, I didn't want to stop. So I hopped over to Europe and did the same, then to Asia, and did the same thing. Two years flew by.
I came to Singapore as a backpacker as well. I liked it so much, I decided to settle myself down. So, as I was travelling and staying in backpacker hostels, I gained some important insights. Firstly, these spaces make fantastic aggregators: people from different countries, backgrounds, and cultures share a common space for bonding and learning. Secondly, backpacker hostels were only being used for travelling tourism but I saw way more potential in a multi-cultural, multi-dimensional space like that. Thirdly, I began to realize that tourism wasn't just about pub crawls or city walks; it could adopt an entrepreneurial side.
What if there was an opportunity for these 'backpacking tourists' to learn about business here, and join the startup ecosystem if interested?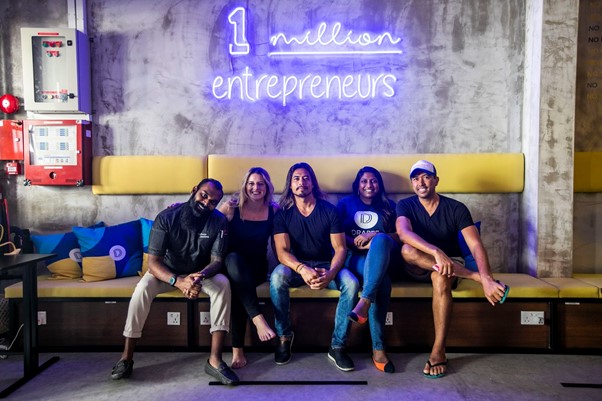 I started my business to make 'backpacker hostels' more than the name, they formed an ecosystem for learning, experiencing, and interacting in a country. Tribe Theory opened five spaces in five different countries. Then, we were approached by Tim Draper, a well-known investor who loved the idea. He had already ventured into education, with Draper University in San Mateo. Students there stay in special dorms, go through boot camps, and undergo a specialized program for entrepreneurship on campus. Tribe Theory's concept had similar values. With his support, we re-branded to Draper Startup House, now found in ten different countries.
Kr: As a hospitality brand, how did the COVID-19 pandemic impact your business?
VB: As you know, we are a physical infrastructure hospitality company. And just like any other hospitality company, COVID made things tough. Borders are closed, and even if travel restrictions will ease, we expect that people will be cautious and maintain social distancing practices, instead of staying within small spaces. Apart from lodging, we organize events and courses and anything that drives the Draper Startup House ecosystem, which of course came to a halt.
But I think every situation has its silver lining. There were positive observations that I made. For instance, our spaces are now popular with local regional travellers as opposed to international travellers, which is an interesting phenomenon. Besides providing accommodation, we have always been a complete business ecosystem for anyone and everyone, so taking a more local or regional dimension isn't a bad thing.
Our other lines of business include fund-raising for business founders, and entrepreneurial education. These have gone digital and are doing well. So rather than give up business, we've continued to establish our brand, create awareness, and reach out to people.
We're optimistic that the storm will pass by next year or the following year. Once we ride out the storm, we know that backpackers and travellers will return, and people will seek out community spaces once again.
Kr: How do you keep the atmosphere going in times of uncertainty like this?
VB: We're very mission-driven here. And we see our physical spaces as a platform to achieve the greater mission that is to really help individuals kickstart their entrepreneurship journey, and build good companies around the world.
The people working with us are equally focused on this mission. It's not just about clean spaces and comfortable beds; Draper Startup House is a place where everyone is united in working towards a common goal.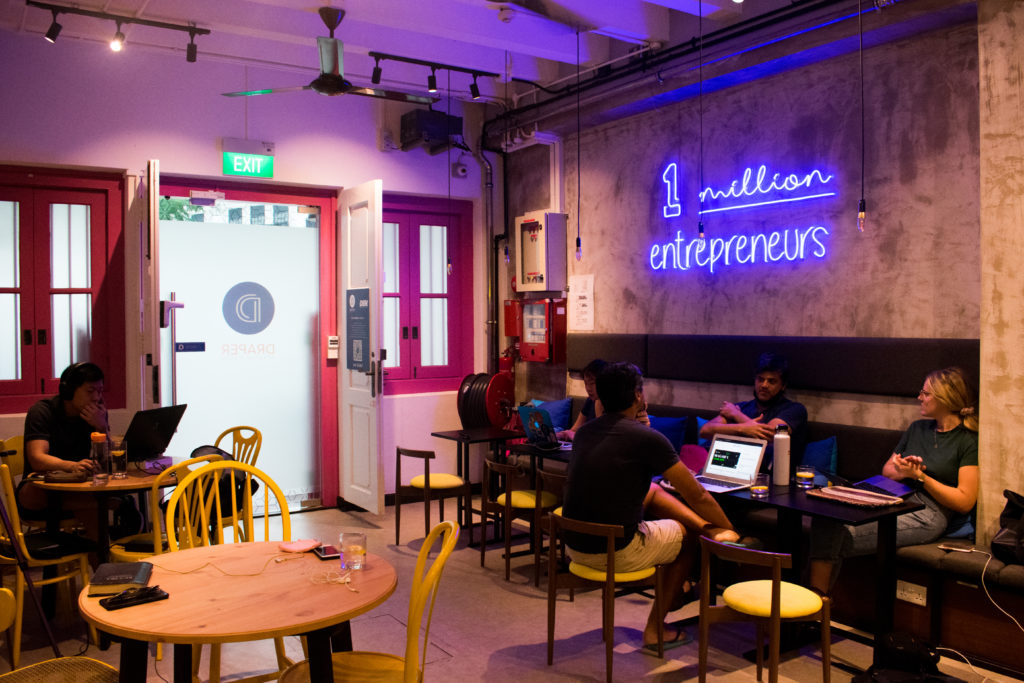 Kr: What was the biggest highlight of 2020 for you?
VB: In spite of the pandemic, we have served more than 3000 guests from 192 countries this year. Of course, we wish the number to be 10,000, but we are happy with our current progress. With so many businesses forced to close down, we're even happier that we managed to launch three new spaces in 2020 alone. So in some sense, survival despite the COVID-19 pandemic, that in itself is a highlight for us.
Equally important was joining the Draper ecosystem. At the beginning of this journey, we wanted to create an entrepreneurial ecosystem. One that involved quality education, fundraising, investments, innovation, ideas and information, knowledge, collaboration, capital, all these things that create a robust hive for entrepreneurs. The company has achieved this very quickly by becoming a part of the Draper ecosystem, since the mentioned elements already existed in Draper. We didn't have to go out and recreate things.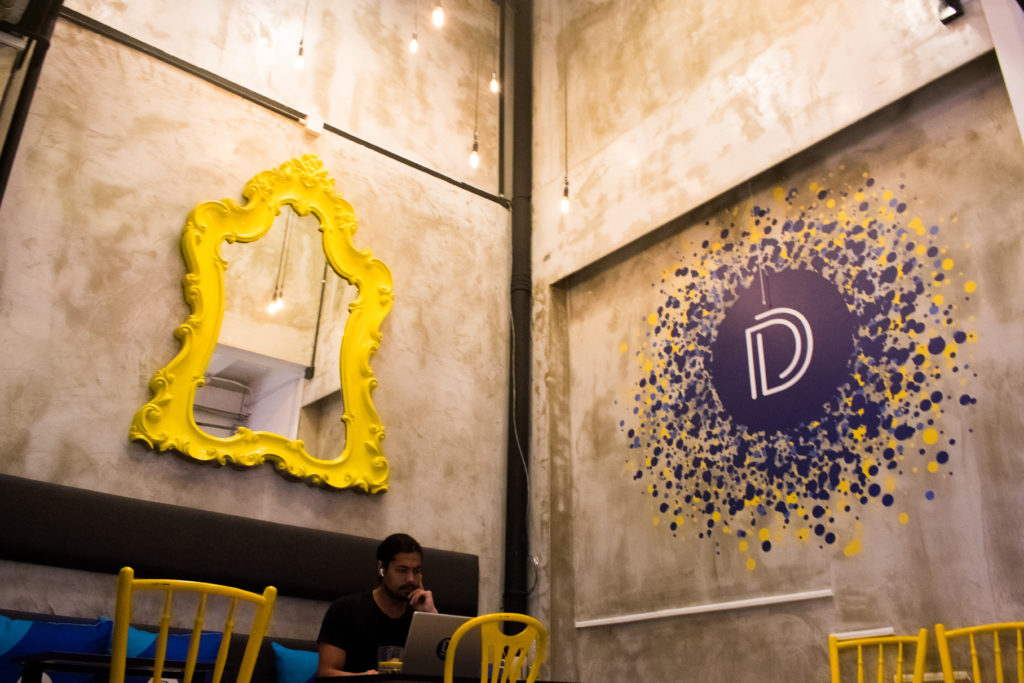 Kr: And what was your biggest challenge of 2020?
VB: I think the biggest challenge for me has been how to keep morale high. As mentioned earlier, we're a physical business and we thrive in bringing people together. Not just our guests but also our teams. We like to party, have a good time, play beer pong, and all of this very fun stuff. But we haven't been able to do mass gatherings and engage in team activities.
We organize bonding sessions over Zoom, but it's not the same. In fact, now that we have work discussions online as well, a lot gets lost in translation and we are quite prone to miscommunications. That's when I wish we could all sit together for a beer, clear the air, and forge stronger bonds.
Kr: After getting ravaged by COVID-19, do you think that the startup scene is at its worst state, or is it recovering?
VB: Definitely recovering. In fact, I see so much potential in the startup scene going forward.
The reason is that tough times don't last, but tough people do. The best businessmen are those who have adapted their business model to survive the new work climate. Conversely, businessmen who lack awareness or passion for what they are doing would have fallen off the grid in face of difficulties. Therefore, it is fair to say that the startup scene can only get better from now on.
Furthermore, capital markets have remained strong, as seen from S&P500, Dow Jones, as well as the stock market. In that sense, not all is lost and the startup ecosystem here will likely see great improvement soon.