Ever since secondary school, I only had one goal in mind—to get a government scholarship and land a job in Singapore's Ministry of Education (MOE). It was a career dream I never questioned for years.
Serving MOE for four years after university wasn't a blind decision. My childhood experiences have inculcated in me a passion to do something about the stark disconnect between the modern working society and our traditional education system.
My epiphany came right after graduating from National University of Singapore. Halfway through my scholarship attachment with MOE, I became overwhelmed. It didn't take long for me to realise that I was very different from my other co-workers, from the way I interacted and taught my own students. I was drifting further away from what I hoped to accomplish with the system and I felt like a cog in an impossibly large machine. I knew that the path I'd been treading on wasn't the one for me. It would be an unpleasant journey if I really served out my bond, but I ignored my intuition and continued.
It was still a fruitful experience because I loved working with youths. I was well-paid and grateful for all the opportunities and experiences I was given during the 18 months. I got to learn various pedagogies, engage in youth education development, and so on.
However, something was still bugging me: the current formal education system wasn't sufficient enough to serve the youths' needs and it was too real for me to ignore.
In December 2019, I decided to go with my gut feeling and broke my bond.
The start of something extraordinary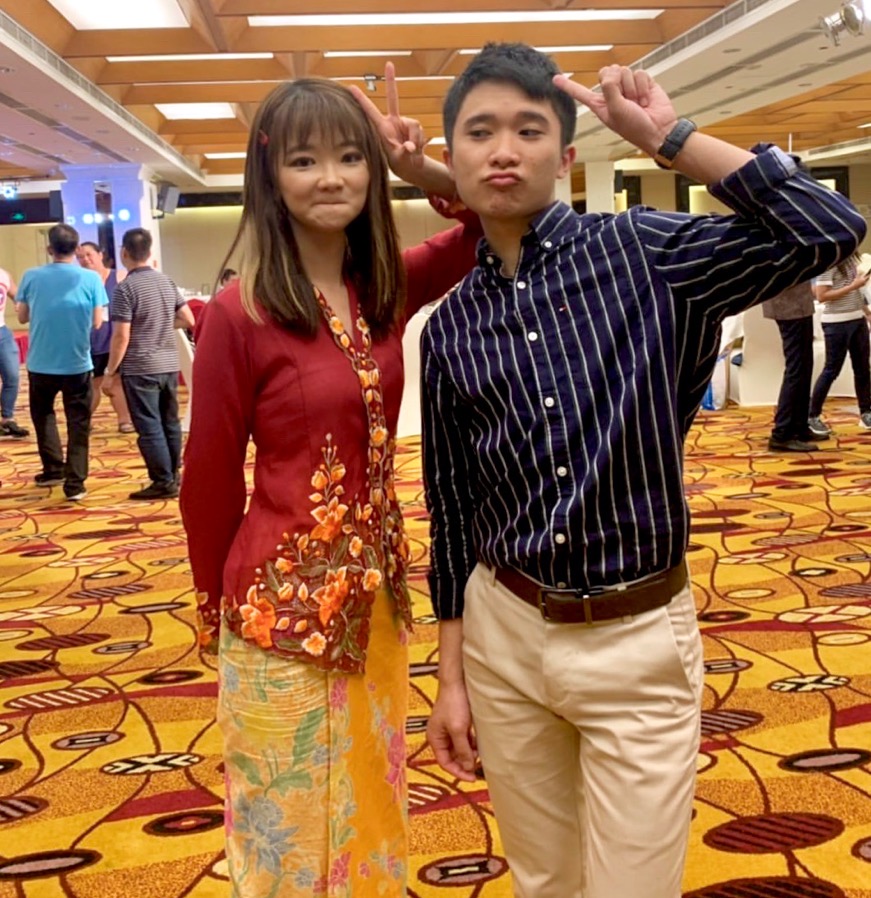 I was equipped with the greatest advantage I could ever have—time. Yet, I didn't know what path to take. Should I climb up the corporate ladder? With minimal corporate knowledge, would I be able to survive?
Feeling lost about my future, I reached out to my close friend Calvin. I met him through the youth organization Business China Youth Chapter, which aims to create a network for China-ready Singaporeans youths.
What was meant to be a simple lunch chat became something extraordinary. As we both had experience representing Singapore in global and regional conferences, we were armed with ample stories and experiences about interacting with youths from ASEAN and China, focusing on a common thread: The lack of a regional mindset among ASEAN youths. I was particularly wary of the tendency of Singaporean youths to hold stereotypically backward views about other ASEAN countries.
We were cognizant about ASEAN being the next emerging powerhouse, and Chinese investors and businesses entering the region. We began to wonder what kind of role ASEAN youths could play in the ASEAN growth story.
I recalled what my uncles have always said during family gatherings. Being based in Indonesia and China for years, they had always complained about the lack of cross-border competencies, awareness, and cultural empathy in local ASEAN youths, which prevents these youths from taking on pivotal roles in companies.
It was a powerful moment for me and I was reminded about my passion: to do something about the gap between non-technical workforce skills and the education system. All it took was a chat with Calvin to identify one key gap: the lack of a regional mindset and cross-border competency.
We first started out by crafting our mission and purpose statements. We roped in a common friend of ours from the Business China Youth Chapter, Zi Xin. She was similarly passionate about our cause, due to her experiences as an intern in a Chinese VC firm with a focus on emerging markets in Southeast Asia.
Eventually, in April 2020, the three of us officially incorporated the NPO together.
Revolutionizing the ASEAN youths' perspectives and experiences in ASEAN and China
The Young SEAkers is a non-profit organization that brings together vibrant, competent ASEAN youths who are passionate about advancing the ASEAN-China region. Currently the first and only SEA based non-profit with a China and ASEAN angle, we work to help ASEAN youth members. We call them SEAkers, and aim to boost their profiles and grow within their communities through a range of holistic programs and concrete ASEAN-China exchange opportunities. This calendar of programs revolves around four areas: ASEAN-China knowledge, networks, cultural empathy, and leadership.
One of our signature programs is the SEAkers Meal & Mingle (SEAkers M&M), a monthly gathering for like-minded ASEAN youths and young working professionals from all walks of life. Always held over a delightful communal meal, it is designed to kickstart active conversations and establish a network of sharing relatable ASEAN-China knowledge and experiences.
During the 90 minute meal session, participants will be able to appreciate an ASEAN country's culture set for the session while participating in a meaningful conversation with young working professionals from that particular ASEAN country. For example, participants will be able to learn some simple greetings in Bahasa Indonesia and its dining etiquette directly from the youths participants from Indonesia. Participants will also have an insider look of how fellow ASEAN youths transition into their jobs, etc. based on each other's personal experiences.
Currently, many youths platforms about ASEAN are often country-based and do not provide an extended network to actively connect and unite youths on a truly regional basis. Hence, we are actively expanding our networks regionally and are in the process of setting up regional chapters across all 10 ASEAN countries. Also, one of the common policies we have for all our programs is diversity and inclusion. Ultimately, what is regional mindset and awareness-building without actual social mix and interactions with other ASEAN communities?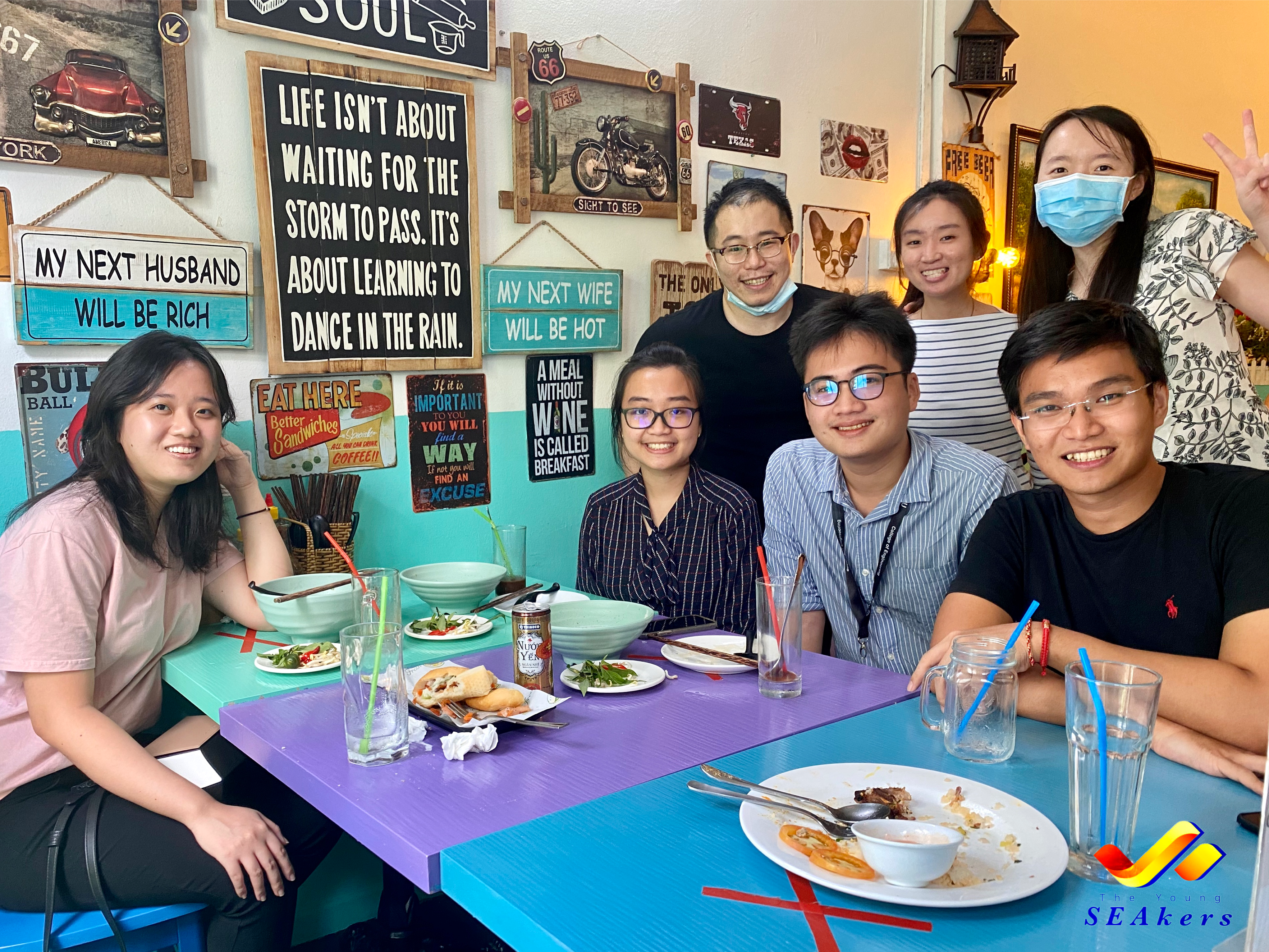 Therefore, our goal is to move and create a new generation of ASEAN-China-savvy youth leaders in Southeast Asia. We hope our SEAkers become opportunity seekers in the ASEAN-China region, and are well-equipped with cross-border competencies and relevant soft skills so that they can tap on the full potential of the ASEAN-China region.
We envision that the future belongs to Asia, and ASEAN-China relations have a huge role to play. The three of us recognized how our frustrations, passion and the needs of the region crosses and we just decided to do something about it.
Getting here was an unbelievable journey. I can still recall how we initially aimed to reach only 500 Facebook followers by the end of 2020 but ended up achieving it in just three months. From garnering strong support from all ten of our official partners to amassing a strong social media presence, we are excited to continue bridging the ASEAN-China regions together.
---
Shion is the co-founder of The Young SEAkers, the first SEA-based NPO youth organization with a key emphasis on both ASEAN and China. She currently works to build on the positive momentum of ASEAN-China cooperation while setting a strong footprint in the youth development field. Along with two other co-founders, they are in the midst of branching out The Young SEAkers chapter in other ASEAN countries. Follow them at LinkedIn, Facebook and Instagram for the latest information!
Disclaimer: This article was written by a contributor. All content is written by and reflects the personal perspective of the writer. If you'd like to contribute, you can apply here.