Reggie Koh is a serial failed entrepreneur that has gone through the abyss of self destruction since his days of becoming an "accidental scam artist." His desire to question, challenge, and create perfumes everything he does and he is currently the founder of Singapore's No.1 personal finance podcast The Financial Coconut.
The interview has been edited for brevity and clarity.
KrASIA (Kr): Could you give an introduction to your podcast? 
Reggie Koh (RK): My podcast is called The Financial Coconut. It started shortly after I moved to Kuala Lumpur, Malaysia. I didn't have much to do and as people say: "Good things are born out of boredom."
I was getting annoyed by YouTube advertisements and "success gurus" promoting themselves. So I decided to put up my own fight and show them the way to do it. Not that I'm highly successful in life, but I wanted to share my realistic thoughts and perspectives. I picked up the mic, recorded, and published videos. In 10 episodes, I had more than a thousand followers. By the 20th episode, we were in the ballpark of 3,000 followers. That's where things got more serious. I felt responsible, I started scheduling content and currently, we are the number one financial literacy podcast in Singapore.
Kr: What inspires you to keep growing and driving this podcast? 
RK: As cheesy as it sounds, it's really the people. And I'm honest here, because we don't actually make money out of this yet. We're trying to, and we're getting there. But the journey was about me expressing myself and finding resonance. It's amazing to know that there are people interested in learning and chatting with me via LinkedIn or Facebook.
They tell me what I'm doing is really nice and they have all these questions for me. I love making connections with people and help them in different ways. It's a sense of purpose.
Kr: We live in the age of the internet, where information is freely available. Yet, many still don't have enough knowledge or make misinformed decisions. Why do you think this is?
RK: Generally, there are three kinds of people in the personal finance space that I try to help. The first would be what I call the less financially-literate. They don't know much about personal finance, because people don't talk about it at home or in school. Even if they have bits and pieces of information, it's not enough. So it takes some time for them to pick up financial knowledge and financial management skills. But once they've learnt, they're good to go.
The second, and more problematic bunch, tend to project their inner insecurity or problems onto personal finance. For example, they're compulsive about spending, they hoard stuff, or they're just emotional in handling money. And this is really projecting inner challenges onto money as a medium. There is a lack of discussion on such a challengingly abstract topic. We're trying really hard to bring in people who can talk about it freely. So it's indeed true that personal finances can relate to an individual's psyche or mental state.
Lastly, there are people who have been disadvantaged by the system. The older generation who are less tech-savvy, could be less informed than others. Gig workers, who earn their living but do not own contributions under the Central Provident Fund (CPF) scheme due to the nature of their jobs, face a systemic disadvantage in terms of savings too. Across the board, the diversity of backgrounds can lead to varying personal finance outcomes—you get the idea.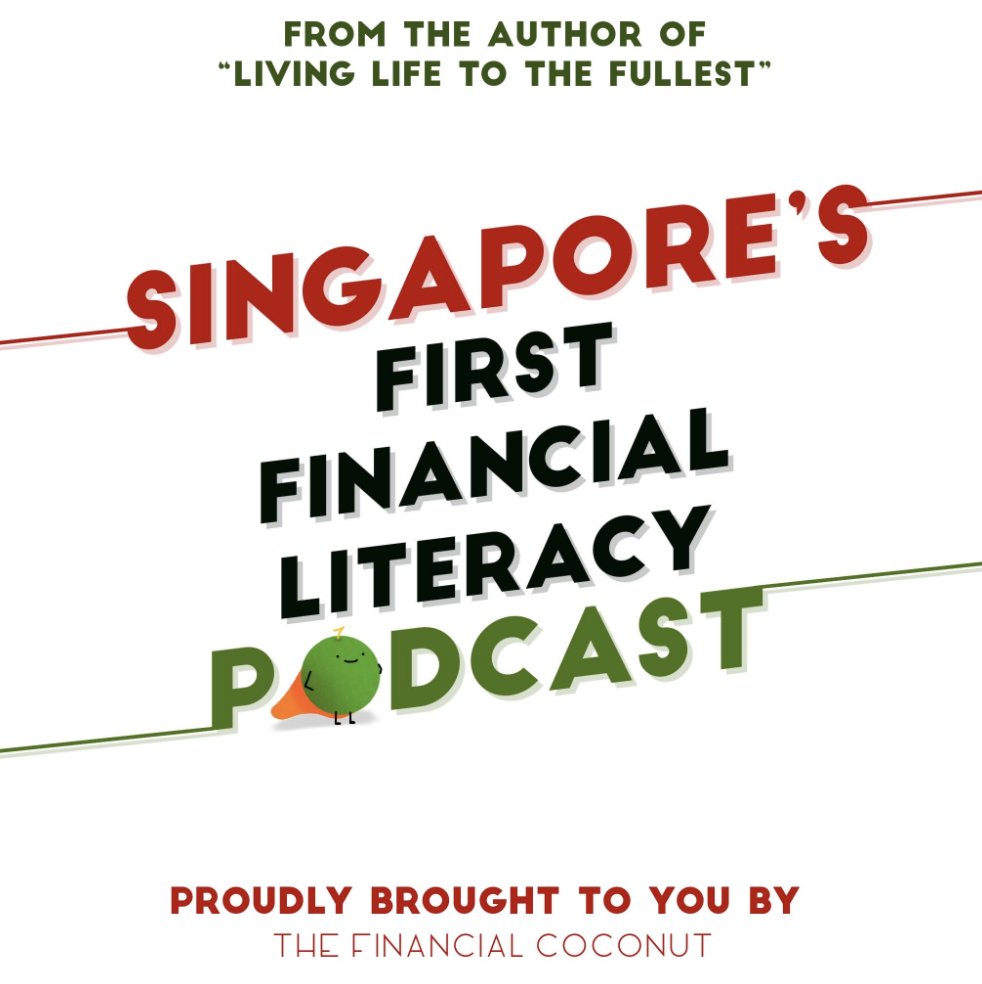 Kr: You've been through your own failures, just to get to where you are today. Can you talk about some of them?
RK: This may sound trivial now, but one of my biggest challenges was dropping out of school. It's easy to say that many successful people happen to be school dropouts, but that didn't mean I would succeed in life just by dropping out of school. The reality is, our society in Singapore is so structured that falling out of the system felt like "failure" in some ways.
Family and friends also made it difficult for me. When I mentioned dropping out of school, nobody asked why, and everyone started projecting their fears and views onto me instead. I felt very much alone and not understood.
Another form of failure which I still find traumatizing was being part of an investment scam. As a young and ignorant man in National Service days, a group of people pulled me into their "exciting" scheme. I looked up to them, and even more so when they spoke of exclusive and private investment plans. They were so convincing that I put my money with them, and began recruiting friends to help raise money too.
Turns out everything was a lie. When I realized it, I pulled out of the venture feeling tortured enough on my own. But that was far from the end. I needed to inform everyone else that I had roped in, admitting to my mistake, apologizing for how I had failed in investing, dealing with death threats and infuriated people and countless lost friendships. It got so bad, I felt like dying.
Of course, I got out of it. I also learnt the importance of being financially literate and financially smart.
Kr: What did you gain from such a huge failure?
RK: I learnt a lot, and even today I'm still learning. Apart from the technical knowledge, one of my biggest life lessons would be coping with failure in the right way.
It's important to have a strong network of support. Like I mentioned, I lost many friends but I appreciate those who stayed. They didn't give me answers or offer much help. But they were there. They would ask me out for coffee, or to go to the gym. Step by step, I crawled out of my shell of misery and the feeling of death.
It's equally important to try again. After one failure, take a breather – do things that you enjoy doing, explore a new place or pick up a new skill. Reflect. Learn. And when it feels comfortable, gather the courage to try again.
Kr: Do you think failure in general is too stigmatized and not pushed enough as a learning experience for people?
RK: Definitely. We don't talk about failure enough on mainstream media. Every time we bring up failure, it's like a side topic for the successful individual to embellish the storyline with. We make it sound like failure is a rank, some sort of mark that you should be proud of.
I don't think failure is a thing to be blindly proud of. We want people to talk about failure—what exactly happened, how everything went downhill, the pain and loneliness, and finally, lessons learnt.