Jackson Aw is a Forbes 30 under 30 honouree, founder & CEO of Singapore-based Mighty Jaxx, a technology-driven integrated "future culture platform" that designs and manufactures collectibles and lifestyle products in partnership with world's talents as well as global brands such as Hasbro, Nickelodeon, Sesame Street, Toei Animation, Cartoon Network, Warner Brothers, DC Comics, Looney Tunes and more.
KrASIA (Kr): Thanks Jackson for having us in your new office. What has been your favorite artist collaboration so far?
Jackson Aw (JA): When I work on a project for six months, and it goes through operations, my attention drops, so my favorite is always the latest one. But there are pieces that we've done in the past that serve as milestones. I came from a creative background. I've built websites and did interactive media. I looked up to local artists, like Funk Studio, who's been around for 20 years already. I got to work with them and that's one of the first few pieces I remember. It was a dream I had as a boy and it was fulfilled. We also worked with international artists like James Jean, Ron English, and Jason Freeny. Some of these artists are longtime collaborators and also became friends.
Kr: As a kid, did you ever think you were going to become a founder?
JA: I never thought of it as entrepreneurship. That was quite foreign. I had very simple desires when I came back from school and the army. I really like wearing shorts, like bermudas. I thought about what kind of work would allow me to do that. Not a lot of office jobs would. I thought the next best thing was to create something that I'm okay with and sustain my lifestyle at a point in time, and that was creating a business. So, I became an entrepreneur, but I don't really associate with the term entrepreneurship.
Kr: What's your favorite hat, or thinking cap, to wear while you're running your company?
JA: In the beginning, when there were a few people, I preferred building relationships with the brands that we worked with. It was at the forefront of what was crucial to the company, choosing the right design, and so on. That was fun for a bit. Then, I realized that what I'm really good at, and what I love doing at the same time, is thinking of ideas to help bring the company to the next level, like beyond what we're doing on an operational basis.
It's experimentation, using the resources we have to just execute whether it fails or not. I love the continuous experiment of ideas about what a company can do, and not being pigeon-holed into a certain category.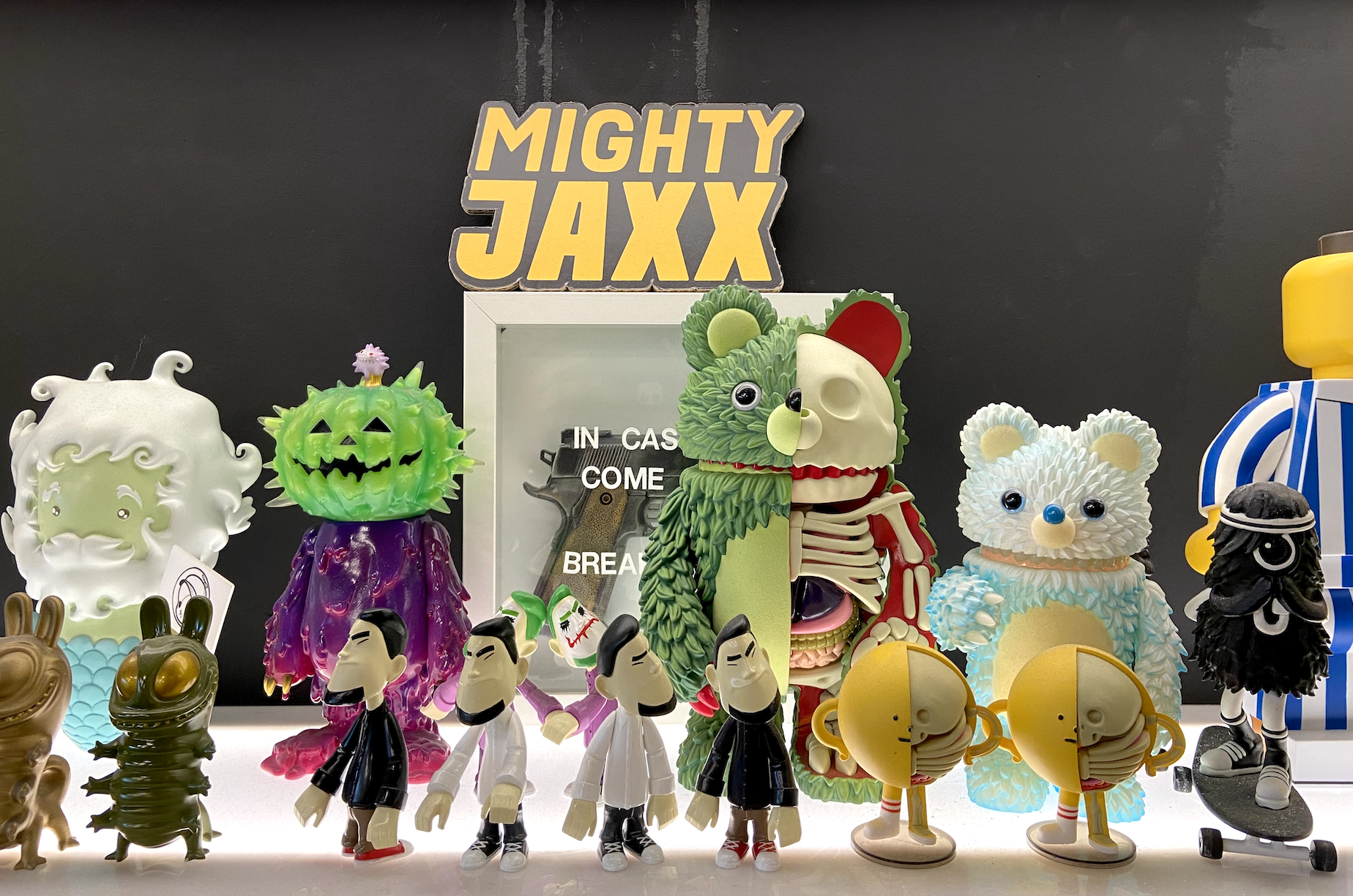 Kr: How do you think people generally see innovation in Singapore? 
JA: I've been through the whole process of the academic part of things. People inherit a mindset that you have to stay within your lane and within your means, like the same way as generations of people have done before you. However, with the digitization of things that's happening right now, it allows us to leapfrog. Because you now have the opportunity to be like a 12-year-old doing a toy show on YouTube and earning millions.
That helps to open a lot of mindsets, especially with this generation. But the ability to say 'you want to do that,' and actually do it, that's another thing. Anyone can think of concepts and ideas, but to realize it and make it physical, is totally different.  A lot of my peers in school may have that trouble as well, which is making the leap from a cushy job into that grey area.
For me, I learned that the monetary means has always been a byproduct of the passion that follows with creation. The funny thing is that when we never think about it, it will come.
Kr: Can you tell us more about the Mighty Jaxx app and the technology that comes with it?
JA: It started as a simple e-commerce platform app, where you can just purchase our newest item that we drop every Saturday. Early last year, we actually made some of our most aggressive expansion plans and that involved authenticating collectibles and transfer of ownership.
There was a need to track and record ownership, so that we could prove the provenance of the high-value items. It's almost like art. In doing so, we could expand on our app to cater to consumers and collectors. You can use any smartphone, tap on to the designated spot, and you could authenticate it because there are Near-Field-Communication (NFC) chips in the collectible.
These are ultimately physical products, and like luxury brands, we face this bootlegging issue that comes from associated factories and backdoors. We started working on it early last year with Tribe Accelerator, which is a blockchain accelerator in Singapore backed by the government. We also can fit different digital assets to the collectors, fit all kinds of data points and information that pertains to the item or artist that they bought from.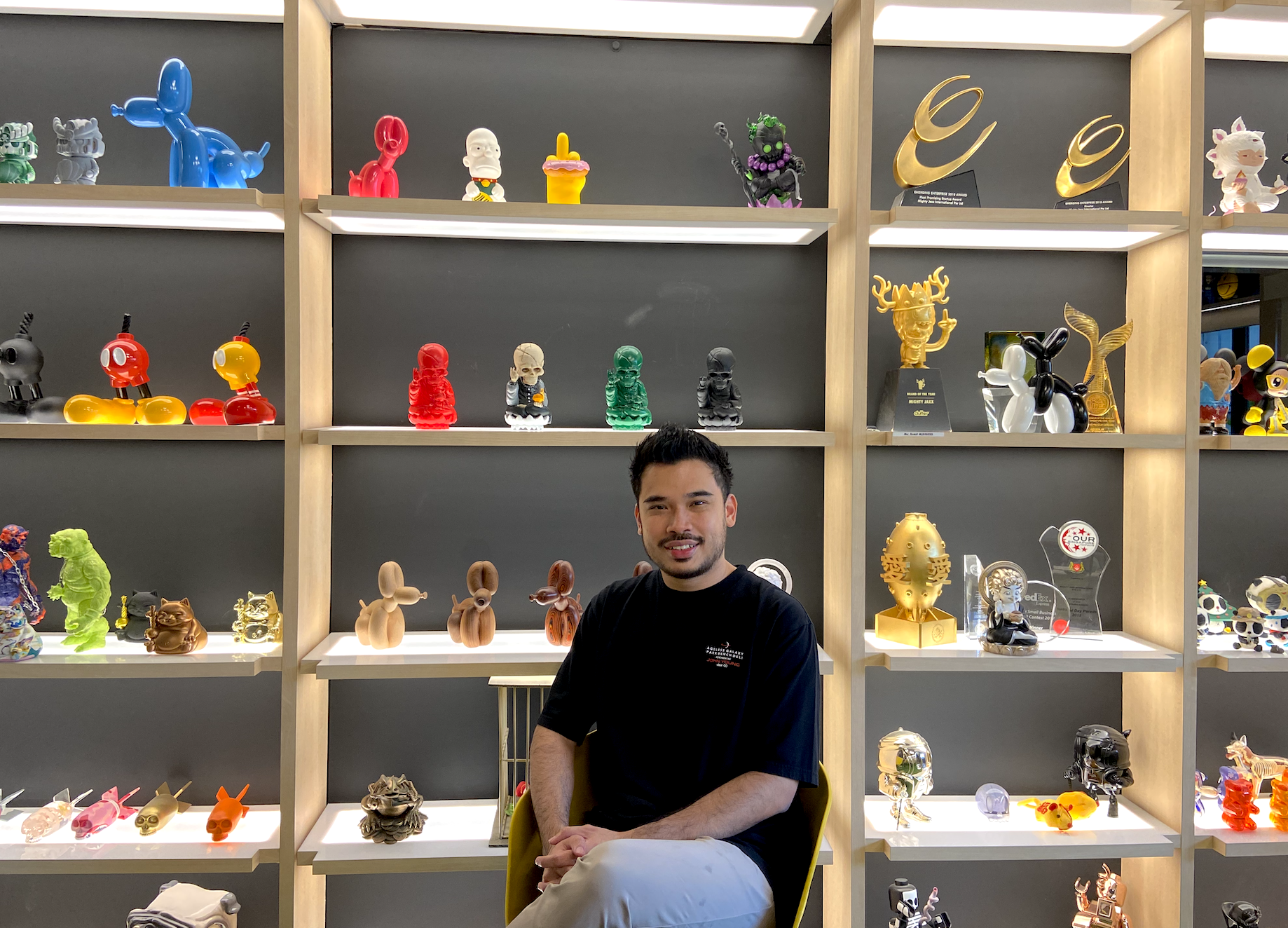 Kr: What are your thoughts on 2020? Let's retrospect.
JA: Your plan doesn't always go according to plan. We always wake up the next day thinking that everything's going to be the same, and taking things for granted. But it isn't really, because we really don't know what's going to happen.
As a company, you have to be liquid in the way you approach challenges like this. What's expected from the beginning of this period was that the gaming and entertainment industry would just go up because everyone had to stay at home and work. The whole gaming market just exploded. The question is, how far can we sustain at this level in the next few years? And this will be the new way of life. This also created opportunities and birthed a new wave of companies and founders that think on that level.