My Holland's interests in well-being, positive change, and a purposeful life have led her to her current role as certified assessor, coach, keynote speaker, and consultant in happiness at work, resilience, and emotional intelligence(EQ). My has a multicultural worldview. She was born in France of Vietnamese parents, studied in France and the US, and lived and worked in the US, Japan, Hong Kong, China, Vietnam, and New Zealand. You can watch her TEDx talk here.
This interview has been edited for brevity and clarity.
KrASIA (Kr): Can you explain your motto: "being, becoming rather than doing"? 
My Holland (MH): It means to have some kind of knowledge of what we want. It's so that we don't stop, we don't just see things as we should and let it be. We really want to see that things are evolving, and this is true for our happiness as well. I try to help people understand that we are like butterflies. We change, we let go and become a better shedded version of ourselves.
Kr: What's at the center of finding happiness at work? 
MH: There are a lot of different interpretations about happiness. I'd like to focus our attention on what makes us fulfilled, what our sense of purpose is, what impact we create and make on our colleagues and employees. When you start to understand this concept of fulfillment and leaving a legacy behind, you gain a sense of understanding that something is bigger than just work. That brings joy, sustainable jobs, and sustainable happiness that drives positive emotions in the workspace. I'm doing what I'm doing because I know that will impact my customers today and they will carry it forward. It will make a difference in that community and the work of my company is appreciated.
It's nurturing that sense of purpose and fulfillment that we want as part of a bigger mission. There are people who wake up at 5:00 a.m. feeling refreshed and energized—it's because they've found fulfillment at work or in life. We have to keep in mind that we live in a culture of "office perks," which is fantastic, but it should not be limited to benefits. A workplace environment should nurture, make us feel like we are alive, and that we are doing something because we want to. That plays a big part in the culture of happiness.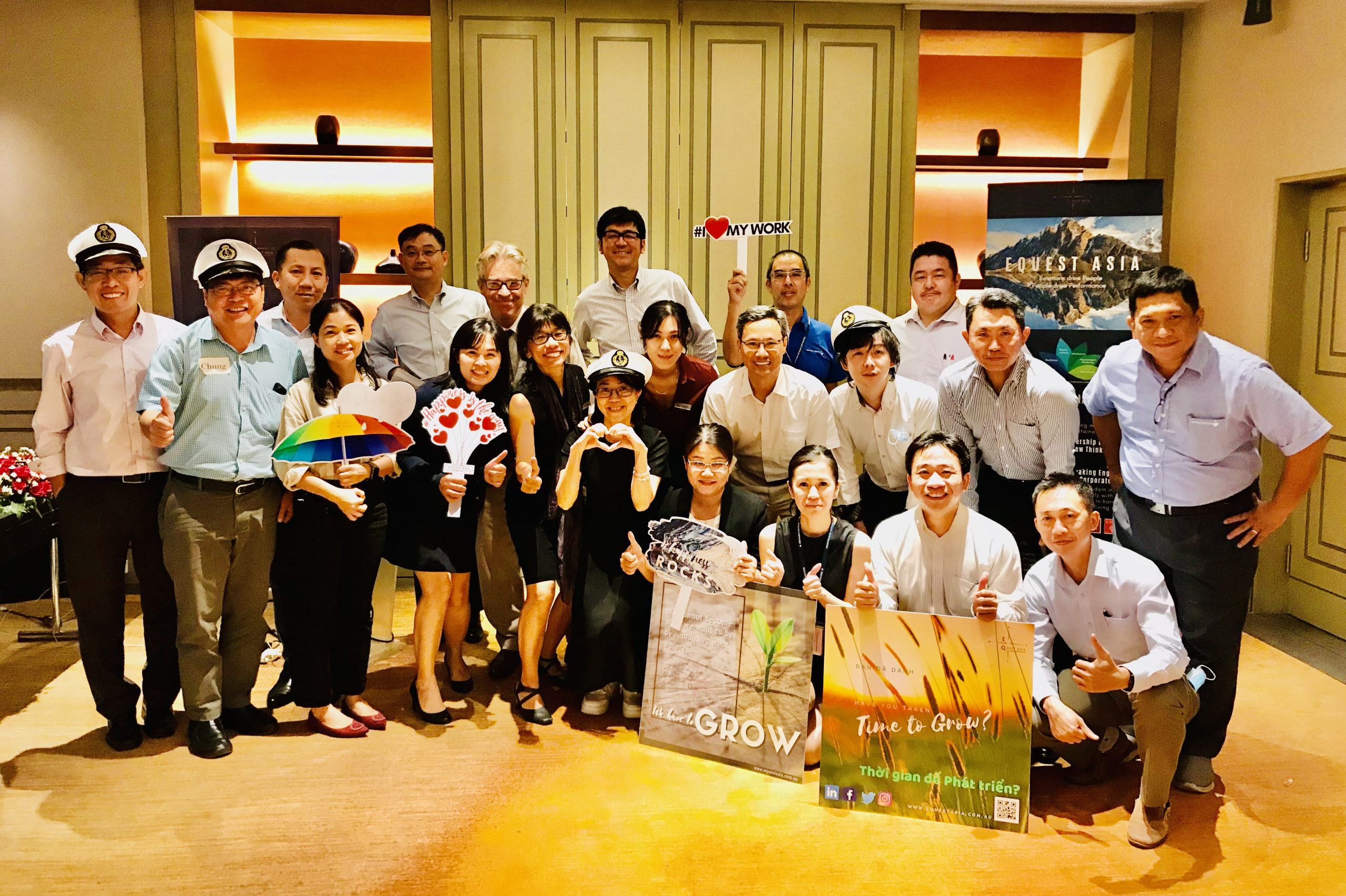 KrASIA (Kr): Are companies changing their culture by helping people find their purpose at work, rather than build out perks programs at work?
MH: I usually see startups driven by passionate people and by a strong sense of purpose. They know exactly what they want to achieve and have nothing to lose but their enthusiasm—until investors are involved, of course. It doesn't mean that it's easy. I see a lot of young people, especially Gen Y and Gen Z, who are very passionate about the vision that they have. Many startups want to solve an issue that doesn't have an answer yet, and the employees want to be the one to find a solution. That purpose imperative is the driver for their strong sense of purpose and happiness. These people are very committed and passionate.
I really find it fulfilling because when you talk to these people working in that kind of company, they know their way, they know what they're doing, and they're not making a lot of money, but they are happy because they know they're making a difference through social enterprise.
Kr: How do you guide companies to cultivate happiness at work?
MH: I rarely go into companies and say, "I will help you to be happier." The link between happiness and emotional intelligence is that positive emotions are the driver. Positive emotions are the motivation and will lead people to perform.
We want people to understand the power of emotions and how to leverage positive emotions. When you understand these, it's very contagious. It's not difficult to work with somebody who is perky, has bright ideas, and is very innovative. But so is negative emotion—it's difficult to work with someone like that.
You have to find the quality of intensity of emotions in the company, which emotions are drivers, and which emotions are not drivers. Then you can really start to understand the profile of the company or the team. If the company is driven mostly by frustration and anger, you're pretty much sure that there's no room for innovation.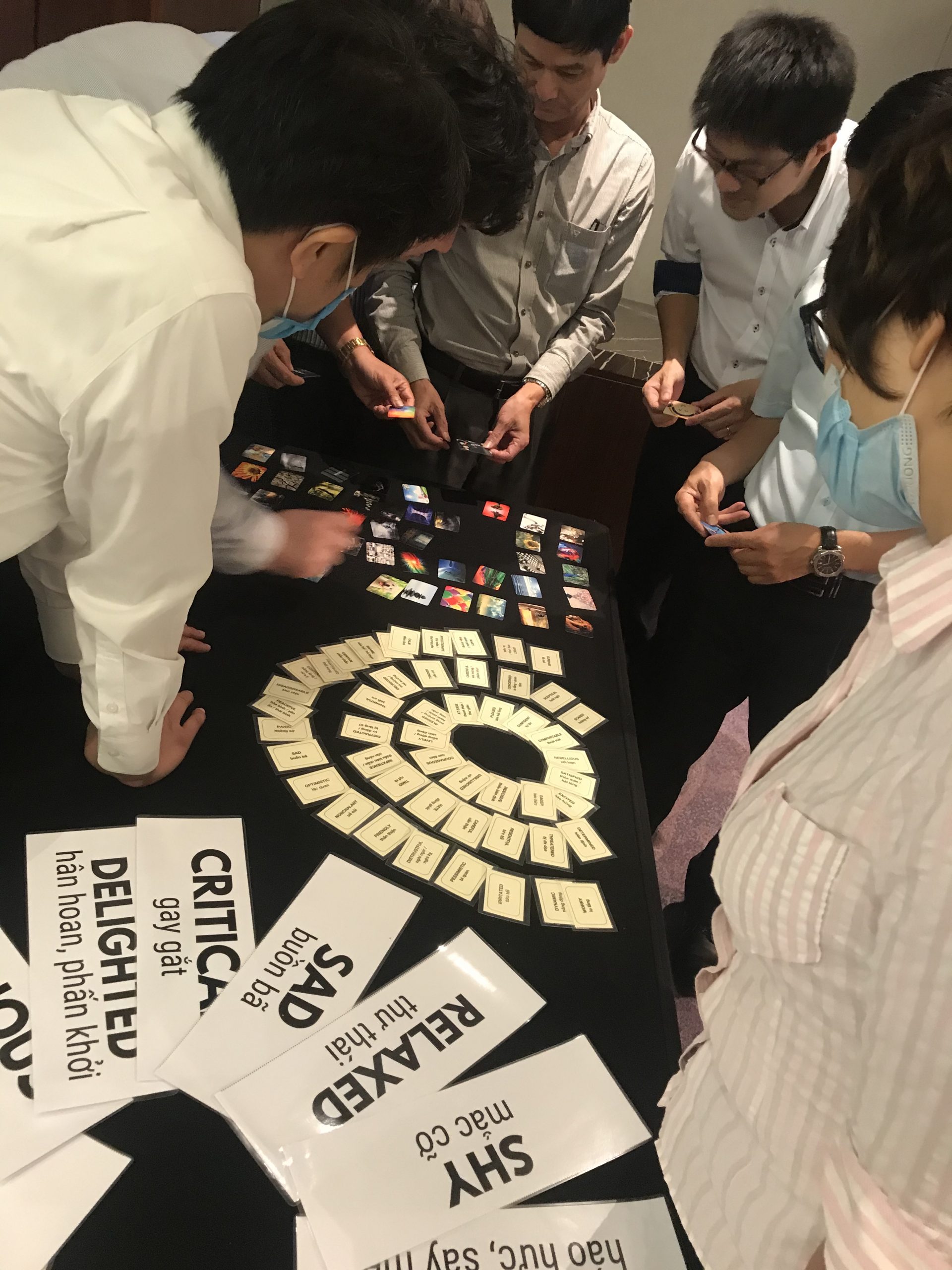 Positive emotions nurtures positive psychology. When you set up an environment to help employees be more creative and psychologically safe, people will feel like they can say what they want, and not hold back. When you enter that space, your ideas blossom. People want to feel emotionally safe. Then they won't feel that they're being judged or criticized because of their ideas.
Kr: How have you helped companies in Asia be more collaborative and open to new ideas? 
MH: We facilitate workshops where we set meetings and environments to listen to ideas from everyone. We ensure everyone has spoken, so there's equal room for everyone. We set proper rules: there is no prejudice and there are equal rights in sharing ideas. When we have that system, we find that people do contribute and share more. They know that they will have to talk and that others will have to listen. It really works to facilitate interactions.