In this article, we reached out to speak to Michael Raimondo of Green Renaissance. Made up of two self-funded filmmakers residing off-grid in South Africa, Green Renaissance seeks to spread positive messages from uncovering personal stories of ordinary people on film. Their films cover a wide range of universal themes including nature, love and even death. Holding close the belief of making these films free for everyone to watch, the team has since captured conversations with more than 170 people which are shared on YouTube. You can watch their videos here. 
This article has been edited for brevity and clarity.
KrASIA (Kr): How did you and Justine start out on this journey of filming videos?
Michael Raimondo (MR): We used to do client-based projects, mostly for environmental organizations globally. In those 15 years, we visited many places and met interesting people along the way. We would often say to ourselves, "It would be so amazing to tell the story about this person," but we were paid to make what others wanted. It was always a dream for us to make the stories we wanted without an agenda. We didn't want to sell anything or have a corporate agenda attached to it, but to simply tell a universal story about what it really means to be a human.
About 4 years ago, we finally decided to experiment with this idea. In the time gap that we had between client projects, we would just take our equipment and start filming these short stories of ordinary people to put on the internet. It was something that we eventually wanted to do full time. 4 years later, our dream has come true, and this is all we do now. But it had started a very long time ago with the question of "is it even possible?"
Kr: Where do all your inspirations for the film come from?
MR: The process of finding someone to film is quite difficult. To give you an idea, we talk to about 10 people, and the result is one film, so research is actually the biggest part of the filmmaking journey.
Every single person we meet has a story to tell, but as a filmmaker, you quickly know what will work and what won't. The main aim is to find someone who could speak from the heart, and how we could relate to those stories. A lot of old people speak easily about their stories because they don't need to impress anyone. They've lived their lives, and they could tell you what was important to them and are not scared of failure. On the other hand, we found that a lot of men usually struggle to talk or express their emotions.
We are very lucky that South Africa is a very big and diverse country. This has helped us in finding different stories to tell and represent people from all over the world. People who have watched a couple of our films would write to us, "You need to meet my grandmother" or "the flower seller down my street is exactly this type of person that you're showing." The people we've filmed are also our biggest champions because they would say, "you've really understood me. Please meet my friends or family." That is how our search for stories broadened.
Kr: How do you self-fund creating high-quality videos while keeping it free?
MR: That's always the million-dollar question. Our vision was always that, for the work that we are doing for our clients who paid us, we want it to be exactly the same quality for our films. We wanted to use the best equipment we could afford and pay for as many music tracks as we could. It is very expensive, and what we did, in the beginning, was to use the money we've been paid by clients to fund this passion project.
Once we started getting a track record, more and more people chose to support us through crowdfunding via our Patreon platform. And I don't know what has happened with COVID-19, but in the last month, we have a spike in the number of people watching and supporting us. It's taken almost four years, but suddenly, it is now starting to cover costs. We feel very blessed and humbled by this, and want to thank everyone who discovered and shared our films.
Very often as a filmmaker, you could easily spend one year just on one film, looking at every single detail, because you want it to be perfect. But we also realize that whatever we've captured, it's just one day or one moment of a person's life. So what we wanted to do is to make all films timeless. If the quality is good, and the message is timeless, it wouldn't matter if you watched it now or 30 years later. It's still the same feeling evoked from what someone has said, and it would still be relevant.
Kr: Was there a moment when filming, that you felt you gained a new perspective?
MR: It wasn't a sudden thing, but more of a gradual process. There were so many times when people told us about their stories, we realized that those were the things we could do for ourselves too. It can be living with the idea of "less is more," trying to grow a bit of your own food, or appreciating the small little things in your life. The first few videos that we made really changed the way we lived our life, and once we made that step, it's been reinforced every time we meet people who told us that we're on the right path. This keeps us going because honestly, the journey can be really hard.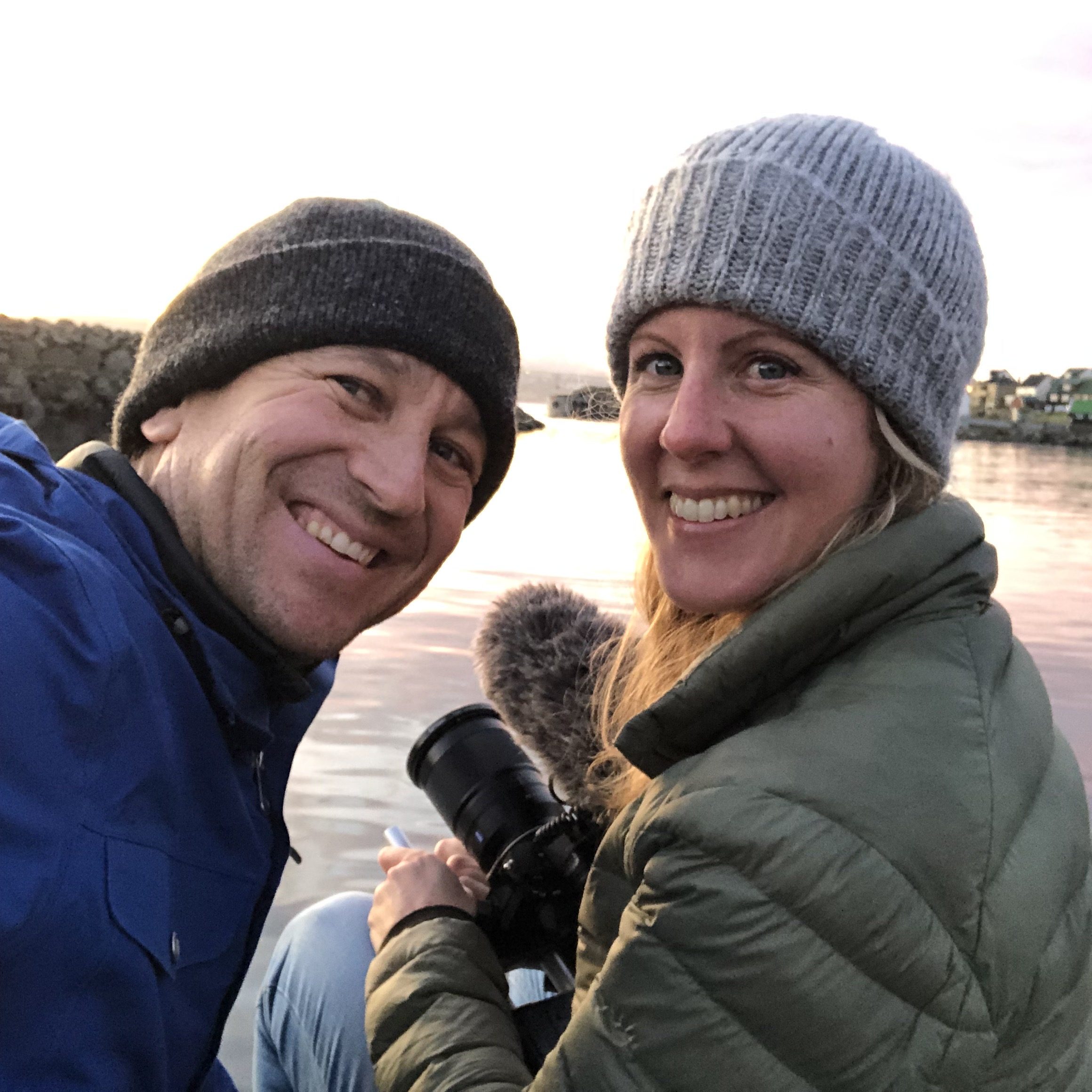 Kr: On your website, you describe "appreciating the true beauty of the world." What does "true beauty" mean to you?
MR: I think that is a very difficult question, especially in your life where you'll be bombarded with all types of information. The lens that you look through is what you've been conditioned to see. So for example, the amount of advertising you see, the amount of TV you watch, and your experiences–they all dictate how you will see the world.
For us, one form of true beauty comes from the kindness that people have: how people can be open in sharing their deepest, most personal stories with strangers, knowing that it is going to be shared with the entire world. They don't want anything else from it, and that's really beautiful. Every day, we are so moved by the beauty in people.
Kr: On "Inspiring change" in the world, what is one change that you would personally like to see?
MR: When we first started out this journey, there were not many who watched these films. One thing that we've always said is that "even if just one person watches it, and it affects one person, then it's worth doing."
The reason why we are doing this is also to change ourselves because there is so much to learn from every person we meet. There will always be times in life where you start thinking, "I've got another grey hair" or "I've got a wrinkle," then remember the times you've spoken to someone who was completely disfigured from an accident and you go, "What am I even thinking that for?" We always feel privileged that we've had these critical moments with people who taught us something.
So part of the change comes from within, and we're doing this so we can live slightly differently.
In the last month, Justine had found that thousands of people would write to us on YouTube, sharing their own experiences of having lost a child, or how they loved their animals and so on. This has begun a conversation, and we hope that our films will inspire change in some small ways. If it affects and changes the way we live and possibly one another person, then we've done something.