In Kiran Desai's debut novel, Hullabaloo in the Guava Orchard, the protagonist, Sampath Chawla, becomes a famous savant known for his "insightful" statements: On a hot day the bee buzzes louder, on a rainy day it sits quietly in its hive. And: Wrestle not the sweet vendor's daughter.
As you create a product, even if you don't intend to, it means creating a brand. It means, whether you want it or not, your product has a brand story. And to take the product to the market, even to test it, you need to tell a tale. Yet, often in trying to say something clever, brands can sound a bit like Sampath. I've always imagined that in Desai's character's head, he probably sounds adroit. But when articulated aloud, his words seem rather convoluted. What's worse is that it might impress people for a while, but someone will call you out eventually.
When you're building a brand, how do you avoid sounding Dedalian, vocalising your internal stream of consciousness monologues? In other words, how do you prevent your brand from sounding like a savant that sounds cool but is hard to understand?
If you've built your company, you may already have the answer. If you're still building your company, then you have the power in your hands. And if you haven't started off yet, then, as the famous idiom goes, the world is your oyster (you can read about its simple-to-understand Shakespearean origins here).
Speaking of oysters, and without intending to sound like Sampath Chawla, the pearl of any brand is its product. And the product is the starting point for any brand story. The first step in brand building is to ensure you have a solid product that achieves a product-market fit and is valued by consumers.
Let's use the example of Red Bull. The brand story is built firmly on the energy drink. It helps increase alertness and provides you energy when you need it. It does what it says. Only when a product works or delivers on its efficacy, can the customer journey begin. For the energy drink, the goal is to take the customer on a journey to know, try, believe, (and) love the product. If you don't believe in the product once you've tried it, that journey breaks down completely..
Last month, I wrote about brand purpose and the importance it plays in helping a brand get its story out. But there will be no one listening to you if people don't care about your own product. Like Scott Galloway, founder of brand consultancy L2, says in this startlingly original interview, "Product is the new black."
The good news is that the process of building your product is not so different from the journey of building your brand.
The 6Ws: Who, What, Where, Why, When, and HoW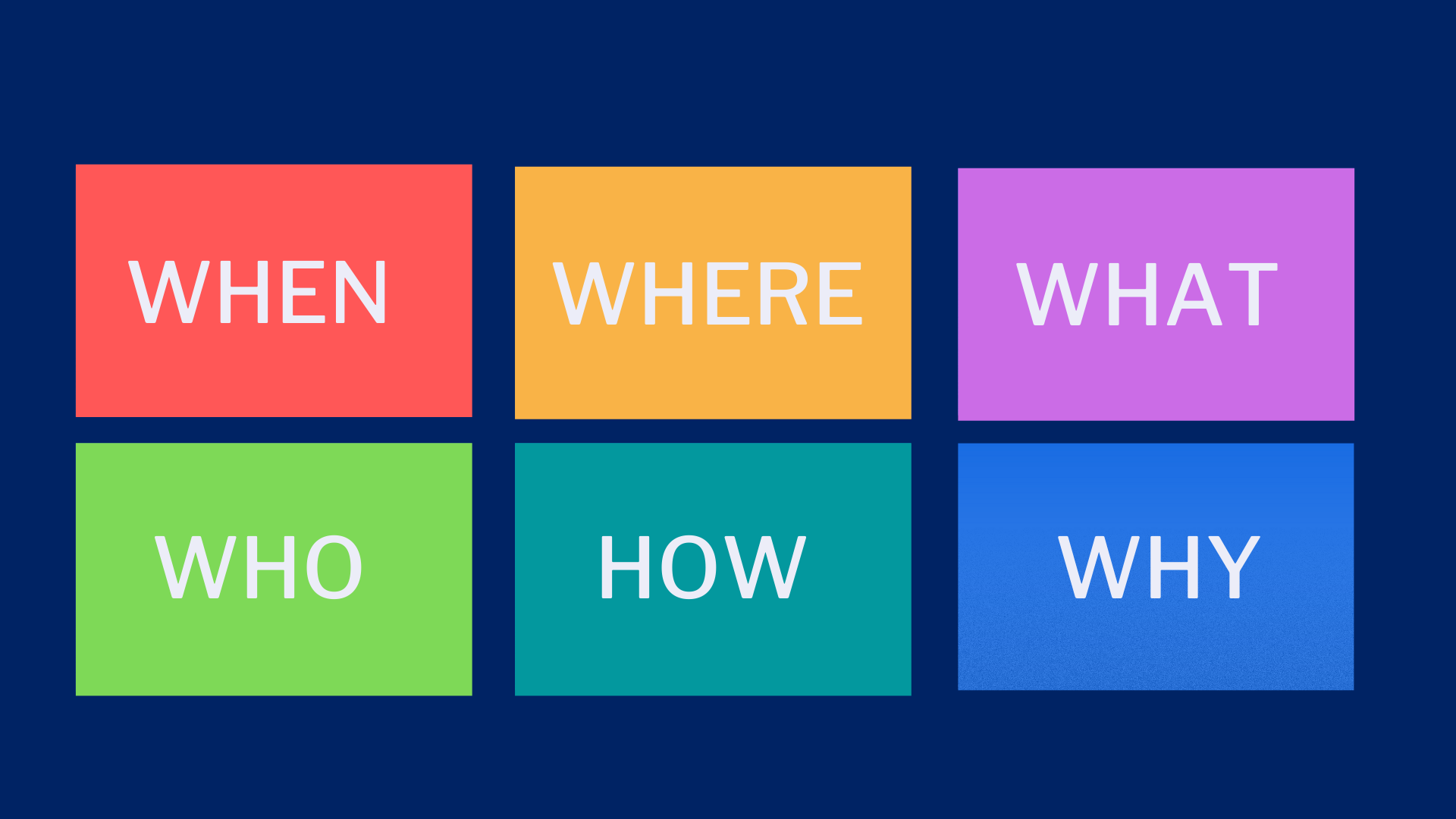 As you did for the product, the brand story begins with the reason behind building your creation – Why? Edtech startup Vedantu did it to reach students in places without quality after-school supplementary classes. Dollar Shave Club disrupted the self-grooming market by pioneering high quality direct-to-consumer options. Your answer requires some deep thinking and clarity of thought as it will form the basis of your brand building.
Next, focus on who needs to hear this message. This is your core customer base, your potential brand ambassadors. Even if you only have a handful of people to start with, that's okay. Listen to what they say they like about the brand. What you assume they think and what they actually think could be different. That'll tell you what you need to say to your wider audience, where you can converse with them, as well as when and how you need to do it.
If you've ever had to pivot, then you'll know how difficult it is to reorient yourself. Going to the market, with a brand that is dissonant with your core audience is similar.
So take the time to sort it out, and then it's time to take your story to a wider audience.
So what is the story?
As an upcoming brand, start with your product and what you've heard from your first group of brand ambassadors, and why you built it. Stick to this message. Commit to it.
Indian startup Bounce began with the goal of providing urban Indians with short-distance mobility. Now one of the biggest names in the startup space, they still talk about that mission, and that is their "brand story" as well. It's the same when their CEO speaks to the press.
Yet that's not where a brand ends. The brand is present across all customer interaction points. The brand is your sales team on the ground, it's the customer service experience you provide, and it's the way you make customers feel when they engage with you at every point in their journey with your company or your product. That is as much a part of the brand as any tweet you might put out. In fact, these interactions are where the brand truly solidifies itself in the mind of the customer.
To illustrate this point, think of a bank whose relentless TV ads say you're their most cherished customer, but when you call them, you have to wait to resolve even the simplest of queries. Its website might have a really poor UI, or the branch might be staffed with disinterested employees. That's not a story. That's a nightmare for both the brand and the customer.
And this is where we come back to Red Bull. The product is the energy drink, but it's also the lifestyle. The purpose of the energy drink, its events, its video content, and every single consumer-facing activity is singular—to help you do better, or in its own words, to "give you wings." Anecdotally, I know a lot of people don't like the taste of the energy drink, but will still engage with various facets of the brand. This is the inverse of the bank's example.
Why is this the case? Red Bull was a startup in the early 1980s, but its core message has evolved to stay in line with current trends and sensitivities. It's because the company has carefully built each segment of the consumer journey with its core audience in mind, from consumption occasions to showcases for musicians to featuring future Formula 1 champions. And it keeps repeating the story, over and over and over again, for years on end. The characters and the details of the plot might change, but the end result is the same. Red Bull will help you "believe," and make things possible.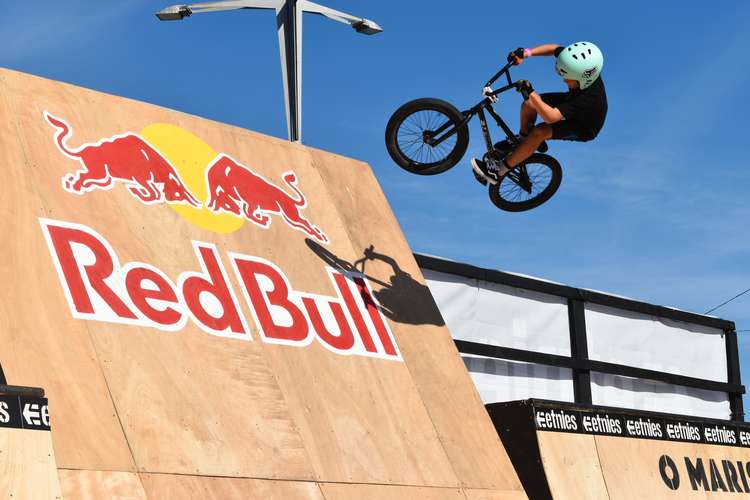 Communications guru Simon Sinek talks about his Golden Circles in this recommended TED Talk, demonstrating the need to pin down the immutable core that most successful brands have identified.
Once you're equipped with a solid product, a will to listen, and your key message that captures why you exist, you have a winning combination that is ready to be amplified.
In the final piece of this series, next month, I'll attempt to provide some thoughts on ways to help bring your brand story to life without sounding like Sampath Chawla.
---
Rohan Vyavaharkar loves using words, pictures, and sounds to take people on a journey. He shapes narratives for brands and bedtime stories for his two daughters. A journalist by training, he has worked in marketing for sports, tech, health & wellness, and FMCG brands. During the day, he works at Omidyar Network India, an investment firm focused on social impact. The rest of the time, he stays busy either by playing some sort of sport, or watching live (and repeats of) Manchester United games.
Disclaimer: This article was written by a community contributor. All content is written by and reflects the personal perspective of the interviewee herself. If you'd like to contribute, you can apply here.