Thomas Ng is the Founder of Genashtim, a for-profit social enterprise whose mission is to leverage technology and the internet to connect marginalized communities to the global economy. The Genashtim team operates 100% remotely, providing online learning and support services globally with 60% of the staff – comprising refugees, LGBTQs, seniors, and people with disabilities. Before that, he spent 25 years as a senior international executive, in roles like Regional MD, CEO and Country Manager, in Europe, Asia, and Australia.
This interview has been edited for brevity and clarity. 
KrASIA (Kr): What is the story behind founding a social enterprise for marginalized communities?
Thomas Ng (TN): I spent the first 25 years of my career working in operations internationally. I have been posted to many different countries as an expatriate and have seen much of the world as well. At the age of 47, I decided that I would quit corporate life because it just wasn't what I wanted.
At that point, the company I was working for had a gardening leave clause — I had to stay on for one year "on-call" and could not work for competing firms. With no specific plan in mind, I decided to accept the many invitations that I had received to join the Board of Trustees of NGOs. So I picked a computer school for the blind since I was quite intrigued by the idea of blind people using the computer.
I was really so amazed by how blind people can use the computer and access the internet very effectively. I had a competition with one of the blind boys —doing a search on the internet— and he obtained the result faster than me. Hence I decided that my job on the board was to put them into employment because most of them were trained but jobless.
I contacted many of my friends who run big companies. And there's always a lot of interest. But implementation is so difficult. After two and a half years, zero results.
So I decided that we will start a company and hire them ourselves because I believe they can work. Genashtim provides online learning and support services and our staff members have various backgrounds — refugees, LGBTQs, seniors, and people with disabilities.
Kr: What do you think technology means to the marginalized communities, such as people with disabilities? 
TN: I think that technology can level the playing field not only for the disabled but also for people who generally don't have access to jobs. For example, refugees or women living in places where they are not allowed to go out, disallowed from school and work. Remote work has really proven that you can hire anybody anywhere in the world. Genashtim has also proven that.
Kr: You started Genashtim more than 10 years ago when in certain parts of Southeast Asia or in the Middle East the internet infrastructure was not that good. What were some difficulties you faced back then?
TN: Always, when we tackle a problem, we don't think that we can solve all problems for everybody, so we only work with people who have a decent internet connection. You'll be surprised that even in the Philippines, Jamaica, Ghana, and South Africa, the internet connection was good enough. When it comes to things like programming or designing a website, you don't need an extraordinary internet connection to do, but just need a decently stable internet connection.
Over time, things improve and get better. In fact, we had more problems with power outages rather than with internet connection. We ended up using solar power systems or other options to provide backups for the electricity.
Kr: With your experience in employing people from different backgrounds, should we acknowledge the differences or normalize them? Given that people could feel uncomfortable about their differences?
TN: At Genashtim, we make sure that everybody is totally honest about their personal limitations. It's important to acknowledge differences so that we can organize work around your abilities and ensure that you don't face problems while working.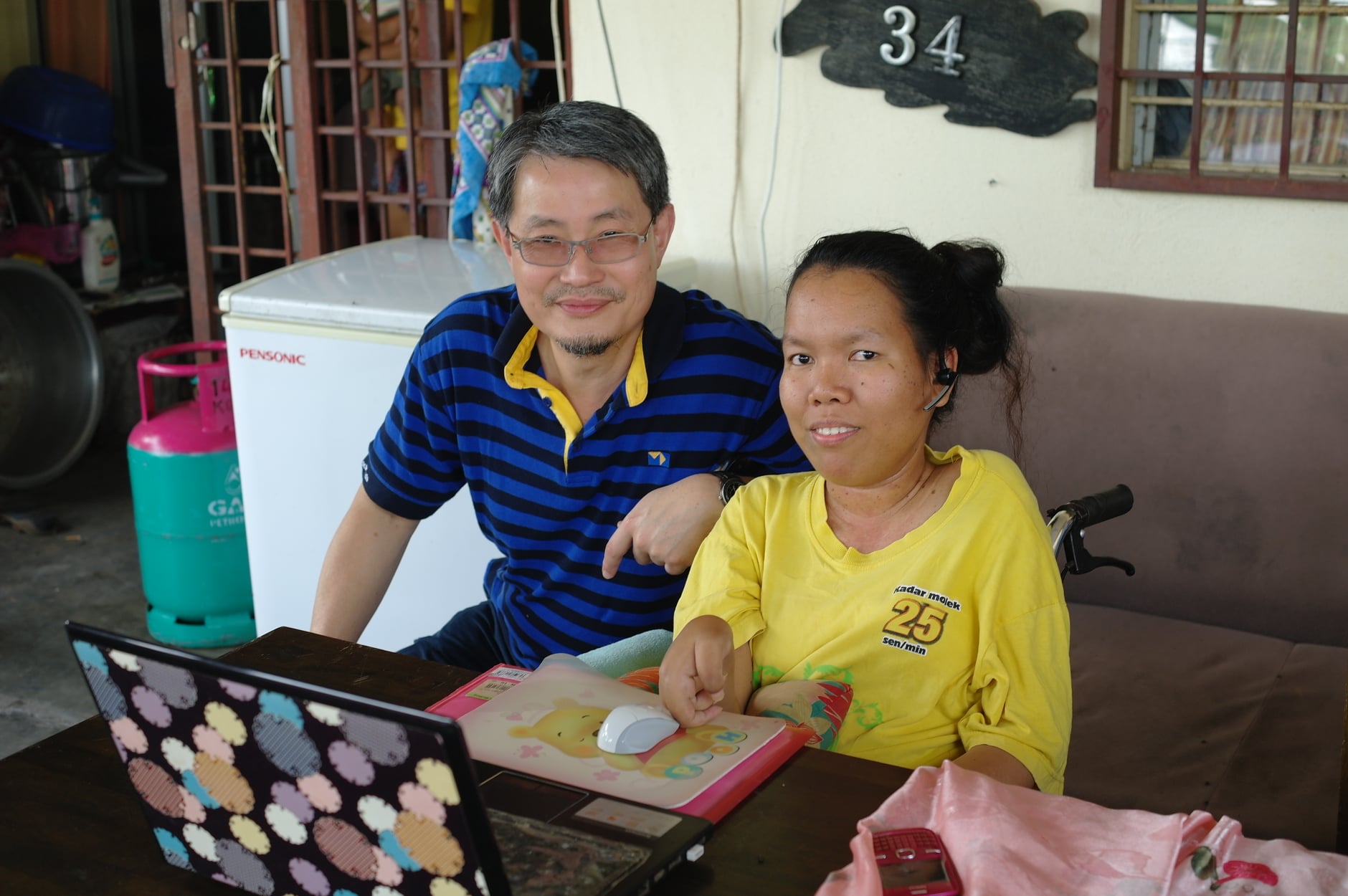 For instance, a blind person can build a spreadsheet faster than you and I can. But if the blind person were to read a spreadsheet, which he has never read before, it's going to be extremely difficult. You know why? Because he has to move the cursor to every cell in the spreadsheet and let the software read it out for him. That's why we don't task a blind person to read spreadsheets, but rather create spreadsheets. So I think it's very important that everybody recognizes everybody else's limitations.Then we can work together smoothly and effectively.
The other thing is, we have people all over the world – different nationalities, different races, different backgrounds – but we make it very clear that when you join Genashtim, you subscribe to our company culture. Forget the differences. Leave all that behind. Our commonality is that we all subscribe to the same company culture and values. And we all belong.
Kr: Linking up to your point on company culture, can you elaborate on providing an inclusive environment for people of different backgrounds? 
TN: Genashtim has various bonding activities that we put effort into. Quality communication is important, and here we talk to each other a lot more than you would imagine. It's true that everybody works from home. But we engage in fun activities together as well.
So far in 2020 alone, we have run a chess competition and the "Genashtim Got Talent," where employees performed by singing, dancing, and doing card tricks. Our latest event would be "Murder on the Orient Express." Employees formed groups to solve a murder mystery case. It's about the company being murdered and everybody has to figure out what killed the company. In a way, it was similar to a hackathon. I think it's great when my employees can proactively think about what can really compromise the business.
We also have this tribal system in the company. Tribes are made up of staff from different departments, because across departments, you don't see each other or work together as much. Tribes are meant for interaction in formalized groups regularly. They talk about things in their personal lives and participate in intra-company competitions. That actually brings up a sense of belonging. It's how we work towards being inclusive.
---
Disclaimer: This article is part of our "Tuning In" series. All answers reflect the personal perspective of the interviewee, and not KrASIA's. If you'd like to contribute as a writer or nominate someone for our "Tuning In" series, you can email us at [email protected].
Tuning In is a new KrASIA series where we interview and chat intimately with thought leaders who are breaking the mold, pushing innovation along, and are trailblazing figures in their space.