Tom Lokenvitz is the founder and former CEO of Singapore-based car-sharing service Smove. The firm was founded in 2011, driven by a desire to develop an efficient and sustainable transport option for Singaporeans. Tom played a pivotal role in the expansion of Smove from a fleet size of 15 cars to 450 vehicles in just two years. Due to the impact of COVID-19, Smove had, however, to close down in mid-2020.
This interview has been edited for brevity and clarity.
KrAsia (Kr): How was your journey with Smove? And what have you been up to lately?
Tom Lokenvitz (TL): My company, Smove, was launched in 2011 but we then closed down in mid-2020 due to the impact of COVID-19. So definitely, it has been a long ride.
I think some of my biggest takeaways were working with the likes of Grab and Uber, understanding the dynamics in the transportation sector as well as the startup ecosystem, which has evolved over the years. It was painful to shut down after nine and a half years, but I also received comments and emails from customers saying they were sad to see us go. In that sense, Smove has done something right after all. For now, I've been taking time to recharge and reflect.
I think it is important to think about what happened and where I have made mistakes. What were my strengths and weaknesses? How did I grow personally? And how should I proceed from here on? Every business could end up with success or failure. But failure is not the end. I believe you can always do other things as a founder, as long as you face up to challenges and problems in this world, and you're never short of inspiration. I'm 100% sure I will start a business again, further down the line.
Kr: What are some of the biggest misconceptions about being a startup founder?
TL: I think the biggest misconception is that you need to have everything figured out. You don't. It's great if you have a strong vision that is basically your lighthouse. But the path to the lighthouse is going to be full of obstacles along the way. It's not necessary and not possible for a startup founder to know everything beforehand. This is the reason to accept constructive feedback, absorb what is applicable and disregard mindless criticism, then work on improvement.
Another misconception is that a founder has to be super young. That's not the case. Many successful founders are in their mid-40s and not everyone is like Mark Zuckerberg. In fact, the journey to a successful business isn't always about speed.
People tend to misunderstand that startup founders work and do nothing else. I think that forms a very unhealthy mindset. It wouldn't work out in the long run too if you want to build something sustainable.
The last thing is that investors and VCs tend to push their founders quite hard. And people assume it is normal where it should be a misconception. Many VCs play the portfolio game; they need one or two very outstanding founders but the remaining 90% don't matter. So they push you hard in the meanwhile. It doesn't have to be that way. As a founder, you can also build your own company and ecosystem, or apply for funding schemes or find alternatives to the VC hype.
Kr: You mentioned the hype about funding. How, then, do you find the perfect balance between creating buzz around a new startup and staying down-to-earth?
TL: VCs are great, but there is also an unhealthy obsession over it. I was speaking to eighty different founders, mostly from the region, and they were simply keen on VCs and VC funding.
I was surprised because these founders run profitable businesses, but for them, getting VC funding was a point of validation. In their mind, basically, they have to impress VCs no matter what, so that their company can make it to the news and create waves about receiving support. They don't realize they also need ways to impress customers, because the customer is key.
Ultimately, this begs the question of "who am I trying to impress with this business?" We have to define the purpose.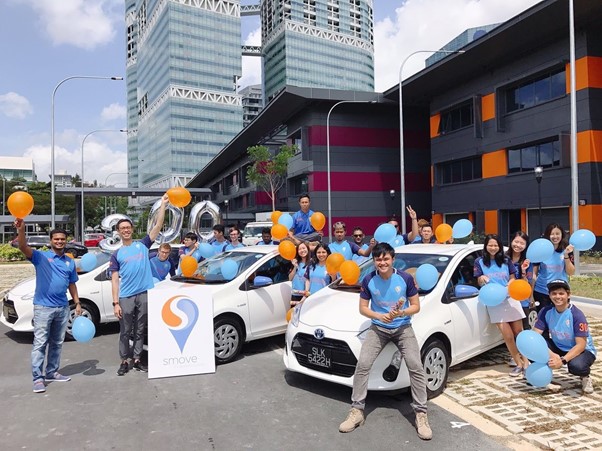 Kr: I know that you have a family, and on paper, there is a support network for you.Why do you think 'founder loneliness' still exists?
TL: Because it's such an awkward topic to talk about. Similar to the concept of failure, it is such an awkward topic. Yet it is certainly linked to mental health and well-being.
It's difficult to broach the topic with VCs, since a lot of them come from investment, banking, and consulting backgrounds with no idea what a founder has to worry about. They probably don't know about sleepless nights or overthinking on a Sunday morning at 2 am. Even amongst founders, it has always been challenging to start the ball rolling.
However, I must acknowledge that there are now support groups and increasing awareness. Founders are beginning to realize that it is not a weakness to start speaking about it or to ask for help. As for myself, I want to help them too. I have been sharing my experience with other founders, especially in the face of COVID-19, reassuring them that they are not alone. I also hope to continue giving advice to younger founders out there.
Kr: If you could travel back in time, what advice would you give to your younger self?
TL: If I were to start the same business with this level of experience, I'll do so many things differently. There would be advice on strategic focus, thinking about customer's needs, and profitability. I would search for a good, strong funding team, because I was a single founder back then.
But it all feels a bit like cheating. The thing is, I'm not unhappy right now. And I'm not unhappy about how things turned out. My experience basically takes reference from all of my successes and failures back then. Hence, I have no regrets, and I actually would not turn back time.