At the age of 23, Carmen Low took the leap and left for Shanghai to experience a different professional pace. Since returning to Singapore, she co-founded Afterglow, a vegan restaurant that embodies a sustainable, plant-based lifestyle, as well as Getai Group, an arts and music collective that champions original content and organizes festivals. Also a member of the 16th National Youth Council, she aims to imbue young people with skills and values so they can thrive in a globalized world.
The following interview has been edited for brevity and clarity.
KrASIA (Kr): What motivated you to head to Shanghai?
Carmen Low (CL): Since I was young, I knew that I really wanted to be in an environment that's fast-moving and fast-paced. While I wouldn't call Singapore slow, it can be repetitive, and I wanted something that is out of my comfort zone and a bit more adventurous. At the time in 2010, China was opening up, and it was a dynamic economy. I wanted a place that could help me in my personal growth, and everything fell into place.
Kr: How did you manage to land a job in Shanghai?
CL: I tried many ways to get myself there, but there was no way. One reason was that I was working for a big American MNC. Like every big company, they would say, "You're too young. You need a few more years of experience."
As an entrepreneur and an employer, I now understand where they are coming from. China is not an easy landscape to navigate, especially if you are looking at someone who is a fresh graduate. You'd be sending the person right into the tiger's den. But I just really wanted to go.
The opportunity came one day when I was in Singapore. I saw a job position at an industry magazine that required at least four years of experience. I didn't have that, but I just felt the need to send in my resume. I didn't expect anything out of it since I was clearly not qualified, but they responded to me almost immediately. During the many rounds of interviews, they asked me tough questions. I couldn't answer any of it. It was clear that I failed the interview, but they hired me anyway.
On the first day of work, I asked the CEO, who interviewed me, about why I was hired because there were so many candidates out there who were more qualified. He said, "I interviewed so many people, and no one showed the amount of passion and hunger for this job like you did." That was really the first lesson for me in my young adult journey: when you are passionate and hungry for an opportunity, it really shows and you will get there. That was how I landed myself in China.
Kr: What culture shocks did you face in China?
CL: In my second job, I was working for a large American communications company. It was a huge PR firm that I had worked for in both Australia and Singapore, and everyone dresses really professionally there. When it was summer in China, I saw the girls showing up at work in singlets, shorts, and slippers. I thought, "Am I missing something here?"
Then I realized that most girls who dressed up in such a casual way were young, fresh graduates. The pay back then for fresh grads was around SGD 800 [each month], and most of them could not afford to live in the city. So, every day, they would travel for two hours on the subway to work, and the subway ten years ago was not air-conditioned, so it was really stuffy. It was precisely for this reason that they could not afford to wear proper office attire—in order to prevent sweating on their way to work. When there are meetings with clients, they would then change into the proper attire.
As Singaporeans, we're used to living in an urban environment with air-conditioned trains. Even when travelling from one place to another, it is not that far. This was definitely something that I did not expect, and I got used to while in Shanghai.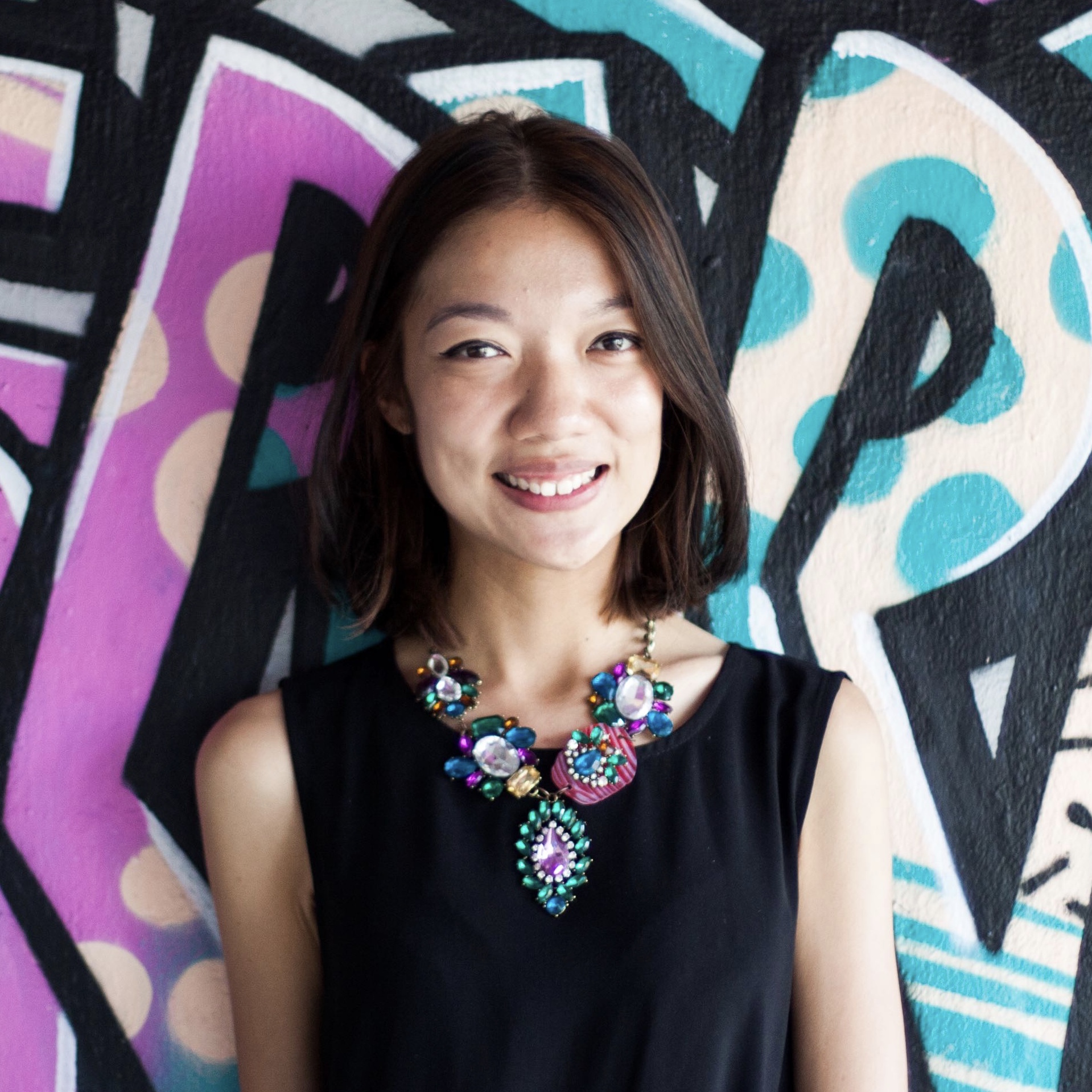 Kr: Are there things that you learned in Shanghai that have helped you with your entrepreneurial journey in Singapore?
CL: Something that has really helped me in my work is understanding that there are many pathways to success. One of my closest friends started out as a personal assistant to the CEO of a company, and eight years later, she is now the director of film distribution at Disney. Seeing this showed me that we cannot dismiss people who are driven, or a pathway that looks different from how we measure success.
There are many times I've been proven wrong in China on what we thought was a stupid idea, even though it ended up working well. It humbled me so much that it gave me a different mindset altogether when I returned back to Singapore. Many felt that I should have continued in a comfortable job, given my experience in China. But I thought, "No, there must be a reason why I was allowed to witness all these at such a young age, and I don't want it to go to waste."
All these lessons from China gave me the courage to start my entrepreneur journey. At every step, I make a point to really give back to young people, which is how I got involved with the National Youth Council. It was the desire to share my experience so that our young people will be brave enough to venture out and know it's alright even if they fail.
Kr: Do you have any advice for young Singaporeans who want to venture into China?
CL: Many people often have a euphoria mindset when it comes to living abroad, and they all have an expectation of what it's supposed to look like. Look at the Netflix show Emily in Paris. It's filtered. China is very different altogether; it's really not easy to thrive in China. When I was there, half of the expats I knew gave up and left in six months.
The main thing is to throw all your paradigms out the window, and really go there with an open mind. Then, you need to ask yourself a very important question: Are you really ready for this? If the voice in your head says yes, then and brush up on your language skills and go for it. Don't assume that people will respond to you in English, even if they know English. That's just a form of respect. Also, don't give up so easily, because you will get there.