Carman Chan, founder and managing partner of Click Ventures, gave up the chance to pursue a PhD at Imperial College London to become an entrepreneur. In the past 20 years, she has created three successful ventures. She sold two of them and merged one with a Taiwanese company, then started making angel investments in late 2013. Carman has been involved in 40 angel investments from seed to late stage. 
The following interview has been edited for brevity and clarity.
KrASIA (Kr): You were a tech columnist and entrepreneur. Now, you're a venture capitalist. How did you make those career transitions?
Carman Chan (CC): I wrote software reviews for a computer magazine when I was in university. At that time, the internet and computer magazines were not even popular yet. Companies had to bundle new software in a CD-ROM that came with computer magazines as a trial for readers.
Then I delved into the internet's business model, as well as internet marketing. I found it really interesting. After graduation, I submitted a PhD application and started my own company at the same time. My internet startup was an online English learning portal and that's how I got started as a tech entrepreneur.
Even though I was accepted into Imperial College London's PhD program for financial mathematics, I gave it up for the sake of my startup. Nonetheless, I continued writing for computer magazines because it complemented my work. I was curious about the different business models and marketing strategies that arose during the internet era. Writing the column enabled me to keep learning and gain exposure. My entrepreneurial and tech writing experience helped a lot in my investments later on, after I exited my own company to become a full-time investor.
Kr: You gave up a path to a PhD to pursue your personal dream. Did you ever regret deviating from conventional routes?
CC: To be honest, an entrepreneur faces many ups and downs in the early stages, sometimes even crises. These create a lot of pressure because things that happen are not your fault and not within your control.
But I've never felt regretful. In fact, I totally forgot that I had given up PhD enrollment. I only realized it many years later, when I found the offer letter while tidying my belongings. I suddenly remembered that I was a dropout.
I've been through the hard times and survived, and I've come out a stronger person. It's like how a muscle needs training, right? In facing all the difficulties of the past, that muscle has been trained well to deal with problems that come along.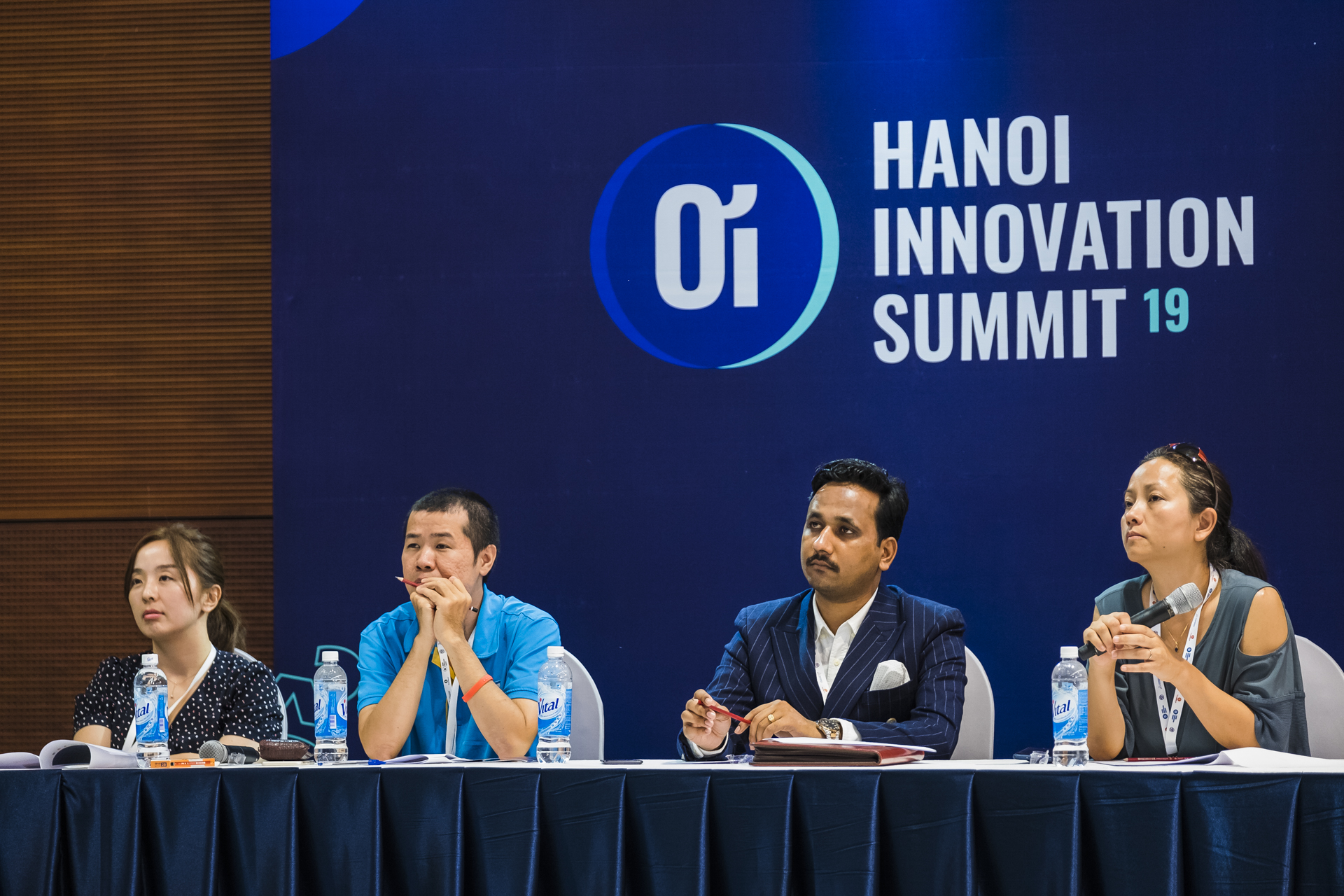 Kr: Did you ever hit a low point in your entrepreneurial journey?
CC: Yes, it was during the launch of a new product for my learning portal. We had done beta testing and received very good responses from the market. We had two investment channels in the pipeline. Our lead angel investor was actually the first CFO of Tencent. With all our data on hand, we managed to pull together for a quick launch. Within two months, we had 3 million registrations on the portal.
Here was the problem: demand was so high that it was exceeding server capacity and we were bearing the weight of it. We needed a second round of funding to support the growth. But at that point, the lead investor passed away.
It was so sudden, and we did not have time to seek new investors right away. We had no choice but to close the gates. We didn't allow new users to join because every user would burn more of the bandwidth and incur more cost for us. Meanwhile, we rushed to meet new potential investors. It was very difficult because we had to explain the story in meeting after meeting.
The pressure really built up. I realized that before each meeting, I needed to relax or go for a swim to improve my mental state and regain positive energy. Sometimes, when you meet investors, it's not about what you say but the energy level and positivity that you exhibit. This incident actually taught me how to manage stress.
Kr: What is it like being an entrepreneur turned VC?
CC: Now, I'm a fund entrepreneur. I'm still an entrepreneur, just that I'm setting up a fund instead of a company.
Being a female founder in the funds scene is much harder than being a female startup founder. When I started my own company, I was working on an English language learning portal for kids. There wasn't much of an unconscious bias against a female founder building a business that is kids-related or education-related.
But in the VC space, it's rare to find a female founder because the gender ratio is imbalanced. Even if I do meet female founders, they are mostly at a junior level. The support network didn't really exist, especially when I joined seven years ago. The good thing is that we see a higher level of awareness today. The community is definitely growing.
Kr: How have you seen women help other women in the VC space?
CC: We have a local WhatsApp group for female VCs and a global Slack group for women across different countries. There are various channels for topical discussions: one for fundraising, another for fund formation and fund structure, and so on. In the local group, we also chat on a more intimate level, bringing up relevant topics in society. We've even talk about sexual harassment issues and share news. I started a community called We Click; you can join the online Slack forum.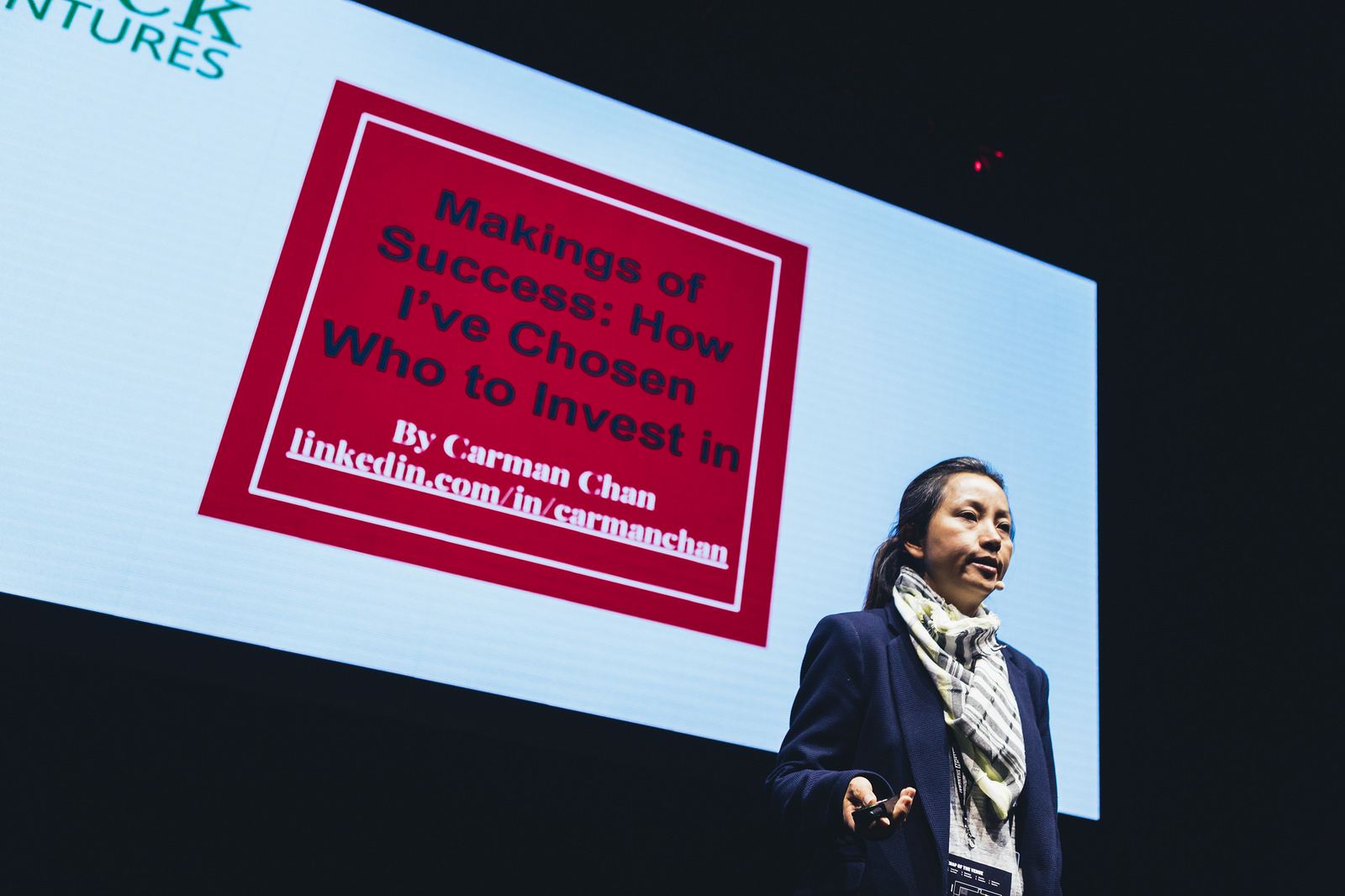 Kr: What advice do you have for younger people, specifically those who have zero clarity on what they want to do in life?
CC: I think everyone has different interests. I picked careers that would "open up my senses"—I often use this phrase to describe my feelings. If you do something you are very interested in, you tend to become more sensitive to everything: you think faster, learn faster, and act faster to become a better version of yourself. Hence, passion is very important.
It's also about the fixed mindset versus the growth mindset. If you're focusing on the growth mindset, you know how to challenge yourself, get out of your comfort zone, and learn new things. Alternatively, there are people with a fixed mindset. They prefer routine work and playing a support function. That's okay as well.
Whether you take on a fast-paced, growth mindset, or a stable, non-growth mindset, it really depends on personality. After all, we need both kinds of people in society. We need balance.
The key is consistency. For the route that you have chosen, go with passion and determination so that you can give it your best shot.